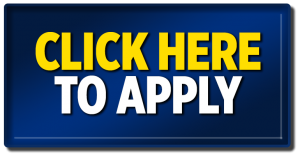 Middle School
Schoolwide Learning Expectations
Middle School brings a step up for students in independence and responsibility. Students learn to work with a variety of teachers and to juggle multiple responsibilities as they change classes and instructors every period. Learning to organize and learning how to study are important steps in preparing for high school.   
Students in middle school use iPads, along with a learning management system for much of their core instruction.
In language arts, there is a strong focus on writing and critical thinking. All students complete Algebra by the end of 8th grade. And at the conclusion of 8th grade, students are able to test out of Spanish I for high school.
From Mock Trial to Academic Decathlon and CYO sports to Student Council, the small-school environment at Holy Family provides students with many opportunities to grow in leadership. Students even take on leadership roles in liturgy, giving readings, serving, leading the singing, acting out the Stations of the Cross and organizing altar servers and Eucharistic ministers at monthly school Masses.
Students are invited to grow through their participation in choir and the spring musical.
Our students grow in service by attending Mass at a local nursing home, assisting with food distribution at the Giving Bank, and participating in home visits to the elderly.
Off-campus learning trips include participation in science camp, Catalina Island Marine Institute and the Museum of Tolerance.
Students leave Holy Family confident and well-prepared for success in some of the top high schools in the area.   
For those Students and Parents in our 6th, 7th & 8th grades, who are starting to look at prospective high schools, many are starting their Shadow Days, Open House and Admissions process in OCTOBER! Click here for our HIGH SCHOOL LINKS page
Middle School iPads
Students will be issued an school­-owned iPad sometime at the end of September or early October. They will be able to take home the iPads daily for use, but must bring them back fully charged each day. Please make sure to get your child an iPad bag (with a shoulder strap), a stylus, and headphones (ear buds or over the ear) before they bring the iPad home. Optional iPad accessories include a keyboard and a mouse.
Student/Parent Portal:
The school uses Schoology to manage all classes. Both parents and students will have access to the program in order to keep up with what is going on in the classroom. Daily assignments, test/quiz dates, homework lists, classroom news, and student grades will be available through Schoology.
---
6th Grade Field Trips/Class Activities: Skirball Museum, Senior Christmas Luncheon, Spring Musical, Science Camp, Hindu Temple and Walk thru Ancient History
7th Grade Field Trips/Class Activities: 8th Grade Luncheon(hosts), Museum of Latin American Art, Giving Bank and Spring Musical
8th Grade Field Trips/Class Activities: 8th Grade Luncheon, CIMI, Spring Musical, Ministry to Shut-Ins, Living Stations of the Cross, LA Plaza de Cultura y Artes, Marching On Dinner, Disneyland, and Graduation.