Tuition
  2021 – 2022
At this time, we are happy to let you know that we will not be raising the cost of tuition for the 2021-22 school year. Tuition will remain at $7,500 per student for grades K-8 and $9,100 for new TK families for the 2021-2022 school year. During these uncertain times, we appreciate and understand families' unique situations. Should you be able to bridge the gap between what would have been the 4% tuition increase of $300, we invite you to consider making a tax-deductible donation to our Tuition Assistance Fund to help families in need. A one-time or monthly donation can be made at: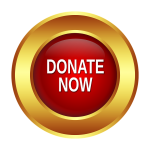 Grades K-8
| | | |
| --- | --- | --- |
| # of Child(ren) | Monthly Payment | Annually |
| 1 | $750 | $7,500 |
| 2 | $1,500 | $15,000 |
| 3 | $2,250 | $22,500 |
| 4 | $3,000 | $30,000 |
Transitional Kindergarten
*The tuition noted below, is the actual cost of educating a student at Holy Family. In 2021 – 2022 dollars, that is $9,100. A longevity discount will be applied to the tuition of a sibling in grades 1-8 or down the line in first grade if the child remains at Holy Family. This longevity discount would be $1,600, the difference between the "actual cost" and our current tuition. 
| | | |
| --- | --- | --- |
| # of Child(ren) in TK | Monthly Payment | Annually |
| 1 | $910 | $9,100 |
| 2 | $1,820 | $18,200 |
| 3 | $2,730 | $27,300 |
| 4 | $3,640 | $36,400 |
Financial Aid
Tuition assistance is available. Families must apply through Smart Tuition and provide all necessary supporting documentation. Tuition assistance awards are granted mid-summer.
Payment as required by Holy Family Catholic School including the following, which are non-refundable:
Application Fee $100
Registration Fee (per family)$400
Supply Fee (per student)$750
New families with TK $900 deposit per child
New families $750 deposit per child
Note: Deposits serve as a credit towards your tuition payment. Monthly Tuition is paid through Smart Tuition from August to May.
Payment as required through Smart Tuition include:
$48 annual administration fee charged by Smart in July
$40 late charge; $30 returned payment fee
Participation Fees
Dance or Cheer Team TBD
Drama/Play TBD
After School Clubs Communicated by vendor during the school year
Service Hours
40 hours per family completed by April 30, 2022
25 MUST be directly related to school activities, 15 hours for the parish
Hours not served are billed to Smart Tuition at $25/hour
Parent Guild Fundraising/Scrip Contribution
$750 (combined Scrip and Jog a Thon) by April 30, 2022
$1000 Buyout by September 30, 2021 (May be split into up to three (3) consecutive payments via Smart Tuition beginning no later than your November invoice, made by contacting the school bookkeeper)
$1000 Buyout is charged to your April Smart billing if there is no fundraising in Scrip or Jog a thon.
Mandatory Meeting Attendance
TK and Kindergarten Orientation
Conferences
Back to School Night
Parent Guild General Meetings (2)
Safeguard the Children
All families must attend the Virtus training and fingerprinted through the Archdiocese of Los Angeles
Upon completion, submit certificates to the front office of the school
New Student Probation
All new students are on a probationary basis for the first 90 days of school.
Time Well Spent (Before and After School Program)
For the safety of our students, all students will be required to check in with a TWS staff member and be signed out by an authorized parent or guardian
All charges will be billed through Smart
Any student who is not picked up at the end of the school day will be automatically signed in to Time Well Spent, charges will apply
Operational hours are:
Mornings 7:00am-7:30am
Afternoon dismissal time to 6:00pm
Morning Rate

Per Day

Per Month

Half Months December & June

$5

$100

$50
Afternoon Rate

# of Child(ren)

Per Month

Half Months December & June

1

$275

$140

2

$450

$225

3

$540

$275

Drop-In Afternoon Use

$6 per hour.  Charged in 15 minute increments.

Late Pickup Fee

$5 per minute.
*Note that due to the uncertainties associated with Covid-19, all details are subject to change.