A distinctive program, truly unique to Holy Family Catholic School among our local schools, is the GAINS (Getting Ahead In School) program. Students in every grade who learn differently than their peers are able to receive one-on-one instruction (small group instruction in the middle school) with a trained GAINS tutor twice a week, providing the children with specialized reading and spelling skills that directly lead to greater success in the classroom. The tutors use The Barton Reading & Spelling System which is an Orton-Gillingham influenced approach to reading and spelling. The latest scientific reading research supports the Orton-Gillingham methodology as "best practices" when teaching reading to these learners.
Philosophy
In striving for academic excellence, Holy Family School takes the individual needs of all of our students into account. Through the GAINS Program, we are better able to reach our students who learn differently and provide them with skills which allow them to be more successful in the regular classroom setting.
Purpose
To give support to students, teachers, and parents
To identify and provide early intervention to students who lack proficient reading, writing and spelling skills (Barton Reading and Spelling Program)
Give 1-1 instruction a minimum of 2 times per week (Reading, Gr.1-8) and/or small group instruction 2 times a week
Identify minor adjustments for student success in the classroom
Educate and support parents in ways to help their child be more successful
Annual 1st-grade reading assessment to ensure all students are on target with reading acquisition
Tri-annual reading assessment in grades K-3 to assure every student is on target to meet grade level benchmark goals.
The International Dyslexia Association website is a great resource for parents looking for more information about identifying and supporting students who learn differently.
---
This slideshow requires JavaScript.
---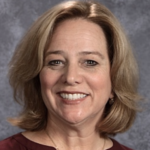 Director of Gains: Dianne Ciulla (P'11, P'12, P'16) – I am a 2nd generation Angelino and a product of a Catholic education having attended St. Dominic's Catholic School in Eagle Rock and
then Mayfield Senior School.  I continued my education at Purdue University where I graduated with a Bachelor of Arts in Psychology. After toying with the idea of becoming a psychologist, I decided education was where my heart was and has been ever since.   I have a California Clear Multiple Subject Credential (K-12) as well as a Language Development Specialist Certificate.  I taught for the Los Angeles Unified School District for 10 years where I developed a passion for literacy. My entire public-school career was dedicated to teaching ESL students to read and write. I temporarily "retired" from teaching while my 3 children were young and then returned 13 years ago as a volunteer tutor in the GAINS (Getting Ahead in School) program. Holy Family was the perfect place to start my 2nd teaching career as it was so very near and dear to my heart. I loved being a part of the school community as a parent and I was thrilled to be able to give back and share my passion for reading as an educator.  For the past 9 years, I have been a GAINS teacher and took over as the program Director in 2018. I love all things Italian and when I am not at school, you can find me on the tennis courts!!
"They may forget what you said, but they will never forget how you made them feel" -Carl W. Buechner
---
Here are some other links you might find helpful: