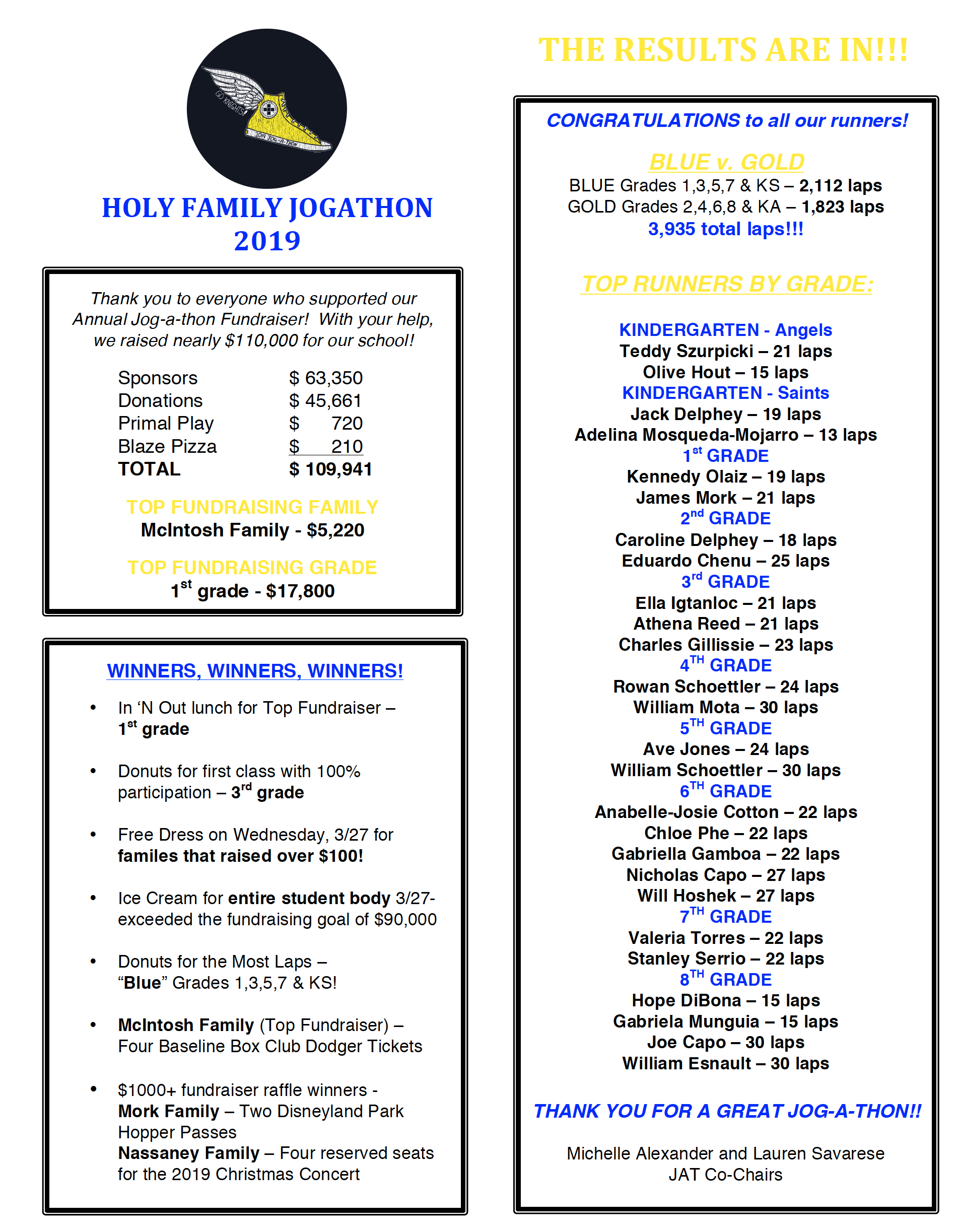 ---
This slideshow requires JavaScript.
Our annual jog-a-thon (JAT) is the largest and most important fundraiser at our school.  Held on the first Friday of March, it is a day to celebrate our school's strong spirit and community.  The students challenge themselves for one hour of jogging around the South Pasadena High School Track to see how many laps they can run.  Our entire community is invited to attend and there are many volunteer opportunities that day.
The fundraising for the JAT is all managed online.  All amounts that you donate or raise for the jog-a-thon count toward your family's annual fundraising commitment.  Each student has his/her own fundraising webpage where friends and family can donate in each student's name to support them.
All students benefit from the dollars generated by this event. Staffing, enrichment programs, the arts and sports programs are all supported by this campaign.
Amazing prizes are awarded to the top fundraising family, top fundraising grade and to all grades with 100% participation. In addition, awards are given to the students in each grade who run the most laps.
---
This slideshow requires JavaScript.