F R I D A Y,  M A R C H  1ST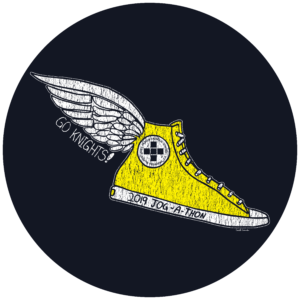 TO DONATE TO THE JOG A THON,  TO CHECK OUT THE CLASS LEADERBOARD AND MUCH MORE!!!!
Our Annual Jog-A-Thon (JAT) is the largest and most important fundraiser at our school. It is a day to celebrate our school's strong spirit and community.  The students challenge themselves for one hour of jogging around the South Pasadena High School Track to see how many laps they can run.  Our entire community is invited to attend and there are many volunteer opportunities that day.

---
THURSDAY, FEBRUARY 21 ON OUR HFS CAMPUS
3:15pm – 415pm
All HFS students are invited to attend a super fun one-hour conditioning workout with Primal Play Trainers – the experts in Youth Fitness! All ages are encouraged to attend.
The workout will be age appropriate and costs $15 per participant to attend and Your Smart Account will be charged accordingly.

---
Special JAT Fundraising Event … Time to CARBOLOAD & CELEBRATE!!!!

---
This Years Prize List
* Top Fundraising Family – 1st choice of one of our grand prizes!!
* RAFFLE for Families that raise over $1000 – Two winners will choose from one of our grand prizes.
GRAND PRIZES:
     4 Dodger Tickets with access to the baseline box club
     2 Disneyland Park Hopper Tickets
     4 reserved seats to the 2019 Christmas Concert
* Top Fundraising Grade – In 'N Out Lunch Party
* Reach Fundraising Goal of $90,000 – Ice Cream for entire student body
* Blue vs. Gold with most laps – donuts at recess
* Free Dress – for each student who raises $100+
* Treats at weekly assembly — From top grade overall to 100% participation to weekly pledge participation raffles!
---
Please Support our Generous Sponsors!
1100 Fair Oaks Ave

South Pasadena

91030

323.947.9982

Maloney Group

Primal Play

Studio Build

The Party Goddess

Torgom
---
This slideshow requires JavaScript.