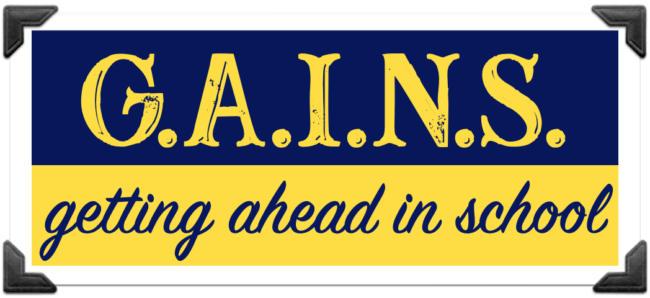 A distinctive program, truly unique to Holy Family Catholic School among our local schools, is the GAINS (Getting Ahead In School) program. Students in every grade who learn differently than their peers are able to receive one-on-one instruction (small group instruction in the middle school) with a trained GAINS tutor twice a week, providing the children with specialized reading and spelling skills that directly lead to greater success in the classroom. The tutors use The Barton Reading & Spelling System which is an Orton-Gillingham influenced approach to reading and spelling. The latest scientific reading research supports the Orton-Gillingham methodology as "best practices" when teaching reading to these learners.
This slideshow requires JavaScript.
Philosophy
In striving for academic excellence, Holy Family School takes the individual needs of all of our students into account. Through the GAINS Program, we are better able to reach our students who learn differently and provide them with skills which allow them to be more successful in the regular classroom setting.
Purpose
To give support to students, teachers, and parents
To identify and provide early intervention to students who lack proficient reading, writing and spelling skills (Barton Reading and Spelling Program)
Give 1-1 instruction a minimum of 2 times per week (Reading, Gr.1-8) and/or small group instruction 2 times a week
Identify minor adjustments for student success in the classroom
Educate and support parents in ways to help their child be more successful
Annual 1st-grade reading assessment to ensure all students are on target with reading acquisition
Tri-annual reading assessment in grades K-3 to assure every student is on target to meet grade level benchmark goals.
The International Dyslexia Association website is a great resource for parents looking for more information about identifying and supporting students who learn differently.
Here are some other links you might find helpful: