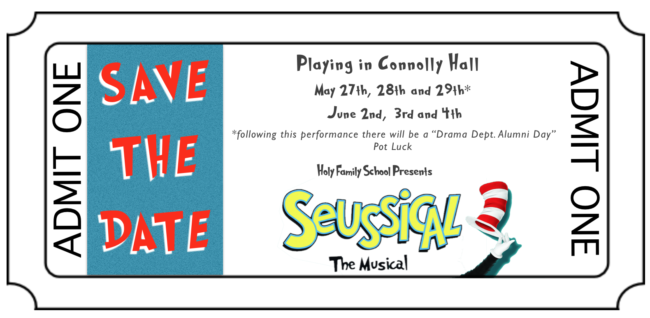 For 2017, Director Tharon Garber has chosen Seussical the Musical for the Middle School Spring Musical! Remember to mark your calendars for Memorial Day Weekend for the opening performances. If you have any questions about the show, please contact Tharon Garber at tharongarber@earthlink.net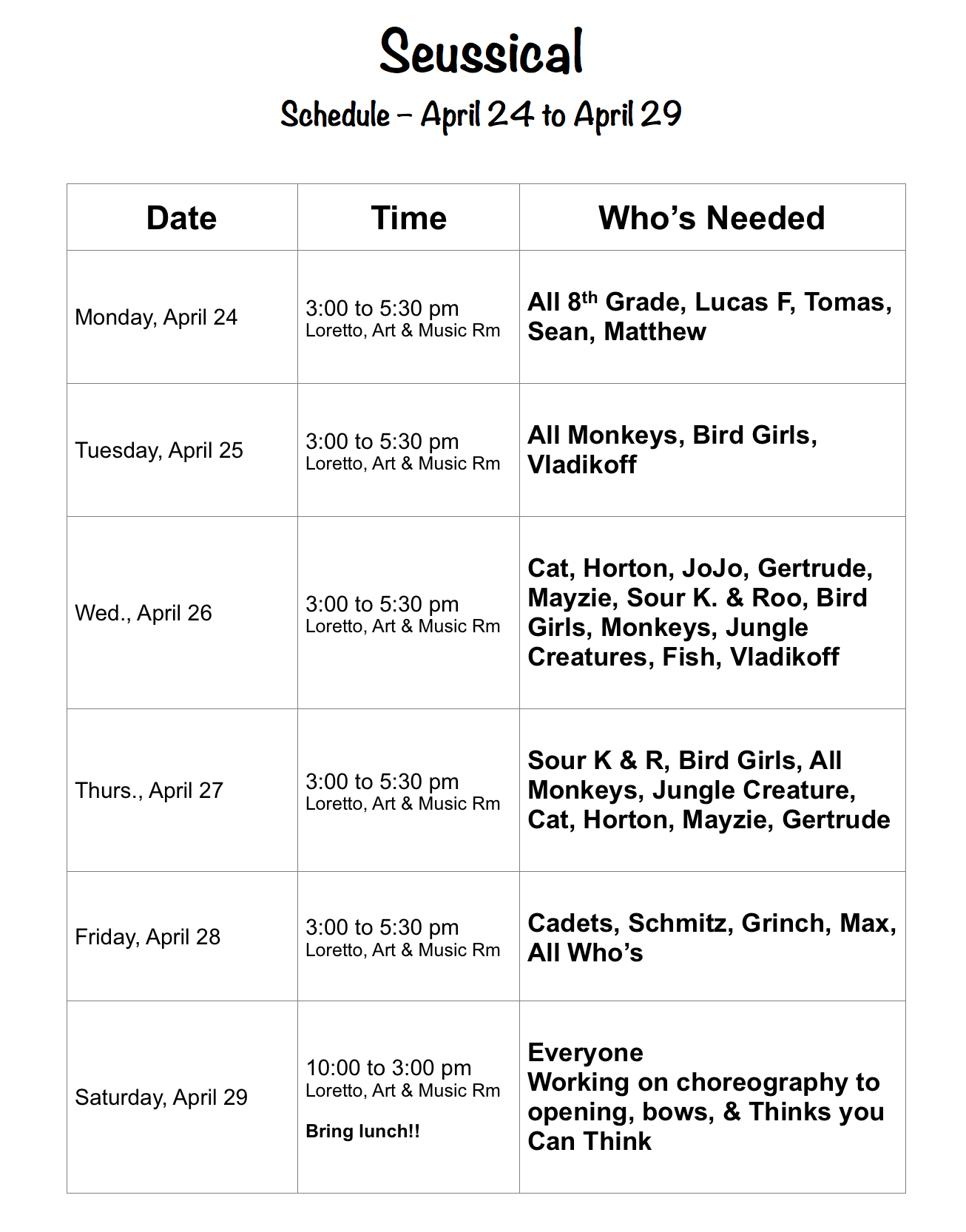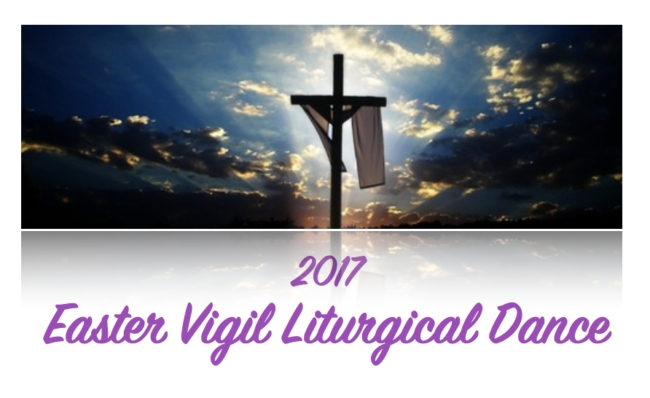 In 2013, A Soul's Two Feet was created by Holy Family Confirmation candidate and parishioner Nicoletta Baffo. Its mission was to bring service to the Holy Family Community. The first liturgical dance celebration at the Easter Vigil was performed and a scholarship for dance education was established.
This Easter season the tradition of liturgical dance will return to Holy Family's Easter Vigil and we invite all interested performers to join in this beautiful expression of faith through dance movement. We are pleased to announce that choreographer Greta Gryzwana – Holy Family Parishioner and School Musical Choreographer will set a piece on all those interested in performing at the Vigil.