Parent Guild Forms
Accounting Policies and Procedures for PG Board Members and Committee Chairs
Continental Breakfast Procedures
Reimbursement Request – Check Request
Online Scrip Ordering
Table Linen Request Form
Trading Post Request Form
Objectives of the Guild
To actively support the Parish Life Director, Principal and teachers in the philosophical goals and objectives of Holy Family School
To help parents acquire an appreciation of the ideals of a Catholic education
To promote cooperation and understanding of the educational responsibility of both parents and teachers
To provide parents with educational opportunities for the development of their child's growth, spiritually, academically and socially
To help with fundraising endeavors
To provide communication to parents about activities and involvements of Holy Family School
Membership
Any person who has a child enrolled in Holy Family School shall be a member of the Parent Guild.
HFS Introducing

NEW

Service Hour Recording Procedures
Using your GradeLink sign in, you will now enter your own service hours throughout the year.  Paper records will no longer be accepted in the office rather you now have the opportunity to record your hours as you work them using your phone or on your computer when you have access.  The following links will walk you through the process for recording your hours.  Hours will be reviewed and approved each month by the HFS Parent Guild President Elect.
Please start recording any hours you accumulated during the month of May 2017 and throughout the summer and up coming school year.
Leadership
Here is a brief listing of the New 2017 – 2018 Parent Guild Executive Board, Committee Chairs, Room Parents and Class Historians. Completed list to be confirmed by the end of September 2017.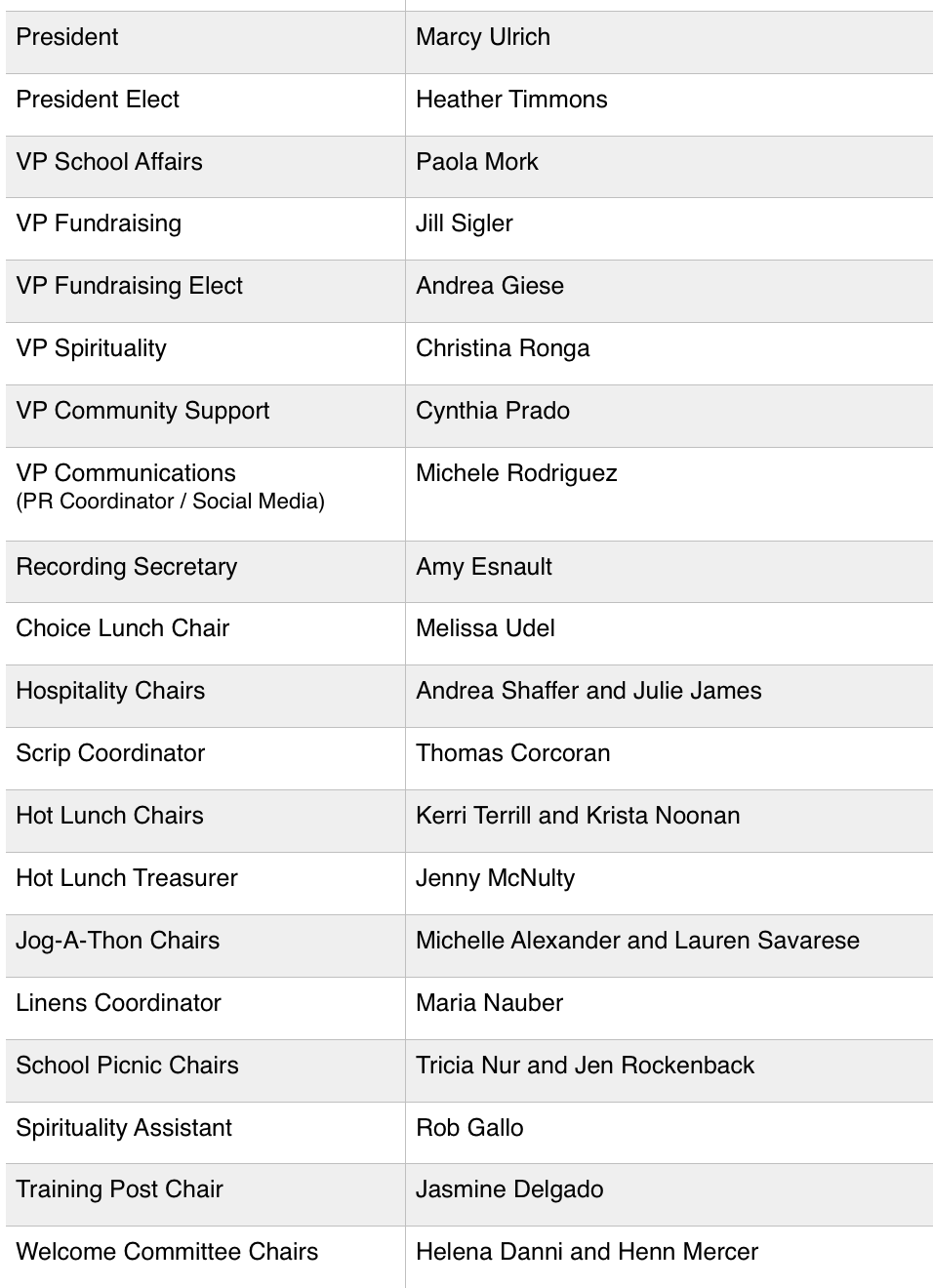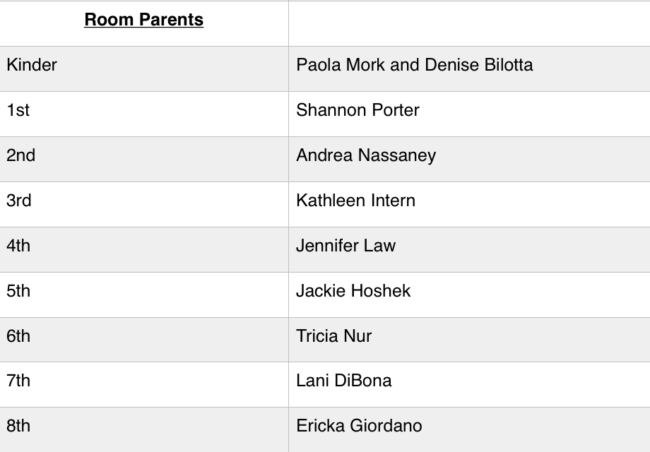 2017 – 2018 Parent Guild Executive Board
Marcy Ulrich
Heather Timmons
President
President Elect
president@hfsparentguild.org
presidentelect@hfsparentguild.org
Angel Herrera
Florinda Bailey
Vice President, Finance
Vice President Elect, Finance
treasurer@hfsparentguild.org
treasurerelect@hfsparentguild.org
Jill Sigler
Andrea Giese
Vice President, Fundraising
Vice President Elect, Fundraising
fundraising@hfsparentguild.org
fundraisingelect@hfsparentguild.org
Paola Mork
Vice President, School Affairs
schoolaffairs@hfsparentguild.org
Michele Rodriguez
Vice President, School Communications
communications@hfsparentguild.org
Christina Ronga
Vice President, Spirituality
spirituality@hfsparentguild.org
Amy Laguna
Cynthia Prado
Historian
Community Support
historian@hfsparentguild.org
Amy Esnault
Recording Secretary
secretary@hfsparentguild.org
Frank Montejano
School Principal
fmontejano@holyfamily.org
Programs and Activities
The Parent Guild sponsors two major fundraisers throughout each school year for Holy Family School — Scrip and the Annual Jog-a-thon each Spring.
The Parent Guild also hosts, sponsors, and/or coordinates volunteers for the following school events and programs:
Back-to-School Picnic
Boxtops for Education
Choicelunch
New Family Welcome Reception & Orientation
Special Friends' Day
Talent Show
Parent Retreat
Meet the Masters Art Program
8th Grade Graduation Luncheon
8th Grade Scholarships
Shoe Box Science Program
Trading Post (gently used uniforms)
The Parent Guild hosts, sponsors and coordinates volunteers for the following for our faculty:
Christmas Luncheon for Teachers and Faculty
Christmas and End-of-Year Bonuses
Conference Week Meals
Teacher Appreciation Luncheon & Flowers
Anniversary Gifts
Parent Guild By-Laws
These are the policies/procedures that govern the HFS Parent Guild.