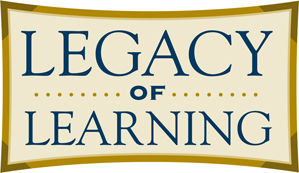 Our annual Legacy of Learning Campaign for the 2018 – 2019 school year begins Wednesday, September 12, 2018, and pledges are due by Friday, September 28, 2018
The goal is 100% participation from all school families in whatever amount they can give to help us reach our goal of $100,000. Kindly consider participation in our annual fund campaign by returning your PLEDGE FORM.
Please click HERE to donate Online! (Please enter your donation amount in the field titled "Legacy of Learning")
Did You Know?
100 % participation in Legacy of Learning gives HFS eligibility for grant funding.
Without Legacy of Learning, HFS tuition would increase significantly each year.
The gap between tuition and the actual cost to educate our children is $1,816.
HFS relies on Legacy of Learning as part of the Operating Budget.
Legacy of Learning donations helps give our children experiences beyond the classroom.
The mission of Holy Family School is to instill Catholic values and principles in students and support each student's efforts to strive for educational excellence. Holy Family seeks to accomplish this mission without sacrificing the principle that an education at Holy Family School should be affordable for all families of the parish. The Legacy of Learning Program gives donors a tax-deductible opportunity to ensure that the school has the resources available to achieve its mission while maintaining the affordability of a Holy Family School education.
All students benefit from the dollars generated by the Legacy of Learning campaign. Staffing, enrichment programs, the arts, and sports programs are all supported by this campaign.
For the 2018-2019 school year, the cost of educating each student is approximately $9,016. The gap of $1,816 must be bridged through the efforts of Legacy of Learning and the school-wide fundraising programs.
For the past thirteen years, the Legacy of Learning committee has asked each family, grandparent, a supporter of the School and alumni to assess their financial situation and determine what they can give to support the incredible programs that set our School apart. While some funds have been used to support grade-specific programs, the majority of resources have aided all of our school's students from kindergarten through 8th grade.
Academic resource benefits include the use of funds for the library, Spanish and science materials, GAINS program, technology, software and class supplies. For staffing, the program has continued to support the additional classroom time and costs of teacher aides, the presence of school nurses, staff development and seminars for faculty, as well as continuing education for teachers. Enrichment programs that continue to benefit include Walk-Through programs, Spirit Ship, Science Camp, Mission trips, Catalina Island Marine Institute, California Science Center, programs for science, Mock Trial teams, Spirituality programs, Academic Decathlon and more. In the arts, music supplies, our Theater Arts program and Visual Arts Program have all benefited through Legacy of Learning contributions. Maintenance of the school, PE and sports programs have also received support through this annual giving campaign.
All gifts are tax-deductible and greatly appreciated. Please check with your company about gift matching, as many companies offer it.
Click any circle below to view 2018 – 2019 LOL Brochure.