Mission Statement of the School
Holy Family Catholic School educates students to achieve academic excellence while becoming disciples of Jesus Christ, and leading lives of faith, community, and service.
Our Philosophy
Holy Family students are nourished by liturgical and sacramental life in the environment of a faith community, where service, respect and concern for others are demonstrated.
In striving for academic excellence, we at Holy Family Catholic School take individual needs into account. Our students are encouraged to be self-directed. In addition, good citizenship, physical well-being, Catholic doctrine and tradition are integrated into the curriculum.
Mindful that parents are the prime educators, we at Holy Family support and encourage parental responsibility in helping students to become involved Christians. Our purpose is to develop the Catholic faith in the present generation of children, and through them, to touch future generations. The development of the whole child is the essence of our teaching mission at Holy Family.
Integrating a love of learning with Catholic beliefs and values that are centered in the Spirit, our students are instilled with a vision of hope.
---
School Boards Responsibility & Purpose
The School Board of Holy Family are to support the mission of the school. The Board supports the Parish Life Director, Principal, the school, and its children through planning, policies, fundraising, and marketing. Sharing responsibility with Cambria Tortorelli, the School Board was established as a policy-making body in matters of Catholic school education at Holy Family.
The School Board consists of members representing parents of students currently enrolled in Holy Family, the President of the Parent Guild, the Principal, parishioners of Holy Family Parish, and community members.
Board Responsibilities
Some of the specific responsibilities of the School Board include:
Developing the annual operating budget for Holy Family, in conjunction with the Principal.
Establishing and annually updating a long-range plan for Holy Family, in collaboration with the Principal, Faculty, Parent Guild, and Parish Life Director.
Developing and formulating educational and financial policies that will guide the administration in achieving stated goals and objectives of the long-range plan.
Communicating Holy Family School Board policies and decisions to the school community with the Principal.
Developing and implementing resource development and public relations programs for Holy Family, in collaboration with the Principal and the Parent Guild.
Evaluating the effectiveness of the implementation of strategic planning goals and policies.
These are the policies/procedures that govern the HFS School Board Constitution & By-Laws.
---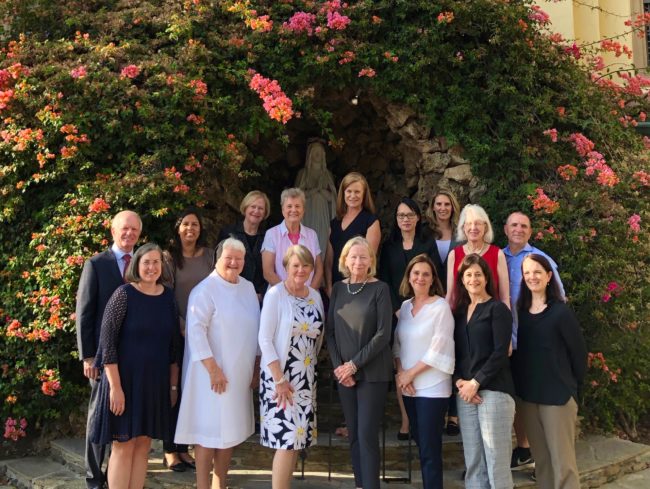 ---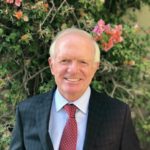 President: James Griesgraber – Executive Committee
Joined Board in 2018
James Griesgraber is the president of Catholic Educational Services, a Pasadena based consulting firm, founded in 1993. Jim is past-president of the Department of Elementary Schools of the National Catholic Educational Association, and a former school principal and adjunct graduate school professor in Educational Administration. He holds a MA in curriculum and Instruction and a Ph. D. in Educational Administration. Jim was a founding member of the first Holy Family School Board and was a member of the personnel committee.
Most importantly Jim is a husband, father and grandfather to six grandsons, and one granddaughter. Jim and his wife, Patsy Grant, reside in Pasadena and have been Holy Family parishioners since 1993. They also worship at Sacred Heart Parish in Palm Desert.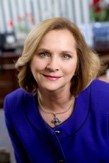 Parish Life Director: Cambria Tortorelli – Executive Committee
Joined Board in 2008
Cambria Tortorelli is currently the Parish Life Director at Holy Family Church where she has served since 2008.   She serves as the Moderator for the Archdiocesan Pastoral Council, and is a member of the St. John's Seminary Board and trustee of Mount St. Mary's University, Los Angeles.  She earned a B.A. in English Language and Literature from Oxford University in England, and a Master's Degree in Religious Studies from Mount St. Mary's College in Los Angeles.  Before discerning a vocational call to the Church, Cambria worked in nonprofit management for 14 years, including as the President of Valley Interfaith Council (VIC), a nonprofit organization which provides services to over 85,000 seniors, families in need and people with disabilities per year.  Prior to her position at VIC, Cambria worked for more than 11 years at the Volunteer Center of Los Angeles. Cambria, who was born and raised in Bermuda, marketed the rights of BBC documentaries in Europe and managed an English School in Japan before moving to the US in 1994. She has traveled extensively to more than 40 countries..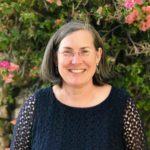 HFS Principal: Mrs. Darcie Girmus – Executive Committee
Joined Board in 2019
Prior to having just been named principal at Holy Family Catholic School, Mrs. Girmus was the middle school science teacher, named assistant principal in 2010 and then Principal from 2014 – 2019 at St. Marks Catholic School in Vienna Virginia. With a combined 32 years of educational experience, she taught 17 years in a public school in Nebraska. In 2003, Mrs. Girmus and her family moved to Virginia from Nebraska where they literally "sold the farm" to fulfill her lifelong dream of teaching in a Catholic School. A graduate of the University of Nebraska, Mrs. Girmus holds degrees in elementary education, curriculum and instruction, and her most recent, Master of Education in Administration and Supervision is from Marymount University. Mrs. Girmus and her husband Greg, are looking forward to joining our Holy Family Community as parishioners.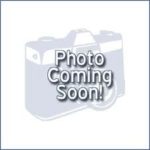 Finance Chair: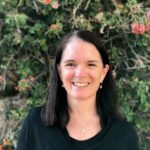 Executive Secretary: Erin Maloney
Previous Board Position: Parent Guild President
Joined Board in 2013
Erin is a full-time real estate professional with The Maloney Group at Keller Williams in Pasadena. Her previous career experience includes 9 years as a Breast Cancer Research Coordinator for USC/Norris Cancer Center and 6 years as a parochial school teacher at Holy Family School and Flintridge Sacred Heart Academy. She has a B.A. in History from Georgetown University and an M.S. in Nutrition from USC/Keck School of Medicine. Although a parishioner for over 40 years, Erin along with her husband, Mike, have thoroughly enjoyed serving Holy Family parish since they were married at the parish 21 years ago.  Erin and her two sons and daughter are all Holy Family School alums.  Erin has served as Parent Guild President, Vice President of Communications, Spirituality Program docent, Education/Formation Commission member for many years, Toddler Co-op Board Director and continues to serve as a Girl Scout Troop Leader.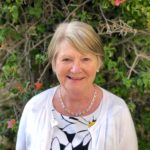 Education Committee: Maureen Diekmann
Joined Board in 2013
Maureen is President of Immaculate Heart High School and Middle School in Los Feliz. She joins the board with 41 years of professional experience in education as a teacher and administrator. Maureen earned an M.S. in Education Administration as well as an M.A. in Childhood Education and a B. A. in English. She and her husband Dennis have been parishioners for 29 years, dynamically involving themselves in a number of programs including working as Fair Chairs, Auction Chairs (3 years), Sunday Preschool Director, and Divine Dinner hosts.  Over the years, Maureen has assisted on two principal search committees. She also was a former President of the Junior League of Pasadena. Maureen is a mother to three children, all Holy Family graduates.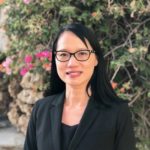 Policy and Planning Committee: Tina Tran – Executive Committee
Joined Board in 2018
Tina earned her B.A. in History and Political Science from USC and her Juris Doctorate from UC Berkeley School of Law.  Tina is Associate General Counsel at the California Institute of Technology/Jet Propulsion Laboratory in Pasadena.  Prior to joining Caltech, Tina was a partner of global law firm Orrick, Herrington and Sutcliffe, LLP where she represented Fortune 100 companies in complex business and employment litigation.  Tina and her husband Jeff have been Holy Family parishioners since 1999 and their daughter is currently enrolled at HFS.  Tina serves on the Pastoral Council, having recently finished a two-year term as Chair.  Tina also serves on the Master Planning Committee and the Pastoral Planning Committee.  Tina has volunteered with various HF projects and events over the years, including the Welcome Committee, Fair, and Auction.  Tina was formerly President of the St. Vincent de Paul Society and is currently a Girl Scout Troop Leader.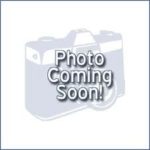 Parent Guild President: Michelle Alexander 
Joined Board in 2019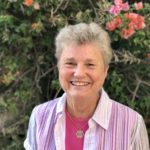 Catholic Identity Chair: Kathleen Holtsnider
Joined HFS Board in 2015
Kathy is an educator with over 40 years' experience in the teaching profession. In June of 2015, she retired from Mayfield Junior School where she taught math and religion for 35 years. Kathy also served as the Director of Religion for Mayfield Junior School. Kathy authored the teacher's manuals currently used by the 4th and 5th-grade religion classes. She holds a Masters in Education and a B.S. in Mathematics with a minor in Theology. Kathy and her husband Karl have been active Holy Family Parishioners for 64 years where Karl served as the Parish Administrator for 15 years. Kathy is very involved in the parish RCIA program as a Catechist and member of the Executive Committee. She works steadfastly with the Mission Haiti program, serves as a Eucharistic Minister, and acts as a Confirmation Catechist for parents and sponsors.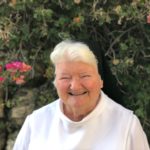 Catholic Identity Committee: Sr. Carolyn McCormack, O.P.
Previous Committee: Policy and Planning
Joined Board in 2013
A native San Franciscan, Sister Carolyn McCormack OP, attended elementary and high school there but has since come to enjoy and appreciate life in beautiful southern CA!   After a work experience with the Southern Pacific RR, she entered religious life with the Dominican Sisters of Mission San Jose, pursuing her BA from Holy Names University and her MA from the University of San Francisco.  She has spent most of her religious life in northern California until being assigned to Flintridge Sacred Heart Academy in 2003. Sister Carolyn has had the joy of being an elementary and high school teacher, an elementary and high school principal and has served ten years on her Congregation's Leadership Team.  She is in her 14th year as President at Flintridge Sacred Heart Academy.  Catholic education is her life's work. She serves as President of DASS (the Dominican Association of Secondary Schools in the U.S., enjoys serving as Vice Moderator for the Archdiocesan Pastoral Council and appreciates the opportunity to sit on Holy Family South Pasadena's School Board where she assisted in the development of the five-year strategic plan. Sr. Carolyn currently works on the Catholic Identity Committee where she can share her years of experience in Catholic education with the school. She is an avid reader, loves being outdoors, is energized by being with people and loves to engage with others around prayer and Scripture.   "Leadership at FSHA is a joy for me. I find life and energy in our young women and in our entire Flintridge Sacred Heart community.  What a blessing to be called to serve in such a beautiful place—in every sense of that word!"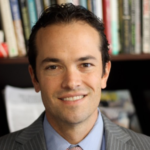 Policy and Planning Committee: Joe Boskovich
Joined Board in 2018
Joe has been a parishioner at Holy Family since 2007.  He and his wife, Dianne, have three children; Kate (7th grade), Joey (4th grade), and Johnny (1st grade).  Joe graduated from the University of Southern California Marshall School of Business in 2003 and was a four-year letterman and Academic All-American on USC's 2003-2004 National Championship Football Team.  After graduating from USC, Joe entered the investment management industry.  Today, Joe is a founding partner of Old West Investment Management, LLC, a fund manager that focuses on value investing.  Joe also serves as the Board Chair for Catholic Big Brothers Big Sisters, a non-profit agency that focuses on providing mentorship and guidance to at-risk youth throughout Los Angeles County.  Joe has been involved in various activities and ministries at Holy Family Parish and Holy Family School over the years, but he most enjoys being part of the Eucharistic Minister to the Homebound and Elderly team.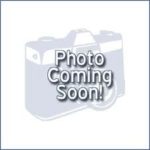 Policy and Planning Committee: Margaret Morrow
Joined Board in 2019
Margaret M. Morrow is the President and CEO of Public Counsel, the nation's largest law firm specializing in the delivery of pro bono services.  Public Counsel provides free direct legal services to more than 19,000 children, youth, families, and community organizations every year, and engages in policy advocacy and impact litigation that affects millions more students, families, immigrants and people living in poverty. Prior to her appointment as President and CEO of Public Counsel, Margret served for eighteen years as a judge on the United States District Court for the Central District of California.  Before becoming a judicial officer, she was a partner in the Los Angeles office of Arnold & Porter.  Margaret is a past president of the State Bar of California, having served as its first woman president in 1993-94.  She is also a past president of the Los Angeles County Bar Association and its Barristers Section. While President of the Barristers Section, she was instrumental in starting the association's pro bono Domestic Violence Clinic, which today helps thousands of people a year. She served for eighteen years as a member of the Board of Trustees of Bryn Mawr College, where she chaired its Committee on Trustees.  She also served on the Board of Mayfield Senior School in the 1980's and again in the 2000's, as well as on USC Law School's Board of Councilors.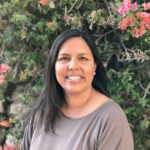 Public Relations Chair: Helena Danni
Joined Board in 2018
Helena has been a parishioner at Holy Family since 2004.  Her and her husband Kevin, who is a lifelong parishioner and Holy Family graduate, have 2 young children who currently attend HF.  She grew up in Burbank and attended Cal State LA.  After college, she lived in Boston and worked in the Marketing Dept of Banta Printing Company.  Her career also included 11 years as a Senior Director, overseeing all youth and member services, for the Glendale YMCA.  She has volunteered on several committees at Holy Family and served as the Board President for her children's preschool, St. George's in La Canada.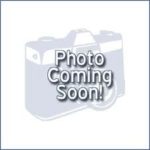 Public Relations Committee: Sara Smith
Joined Board in 2019
Sara earned her B.S. degree in business administration from the University of San Diego in 1990.  She is currently employed as an Executive Oncology Specialist with Janssen Oncology, a division of Johnson & Johnson where she works with hematologists in the greater Los Angeles area.  Sara and her husband Jeff have two children who attended Holy Family School.  In their 20 plus years as parishioners she has been engaged as the Auction Chair, Fair volunteer and HFS Parent Guild President.  Sara has been involved in many community organizations over the years including Pasadena Children's Guild, Spiritual Care Guild, St. Edmund's School Board, National Charity League, and Christ Child Society.  Sara has also worked on various committees at Loyola High School and Flintridge Sacred Heart Academy.
---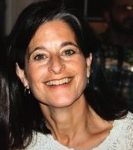 Advisor
Previous Board Position: Parent Guild President Rejoined Board in 2015
Christina is an east coast transplant who attended St. John's University in New York. It was there she earned a B.A. in Government and Politics and an M.A. in Public Administration.  She is currently employed as the Vice President, Programs at First 5 Los Angeles, an organization dedicated to supporting children under 5 to be healthy and ready for school. Christina and her husband Tom have three children who all attended Holy Family School. In their 20 plus years as parishioners she has been engaged as a Fair Chair, auction volunteer, HFS Parent Guild President, Pastoral Council member, and Pastoral Plan Committee member. She is also an active community volunteer including previously serving as President of the Rose Bowl Aquatics Booster Club, President of Young and Healthy, Rose Bowl Aquatics Center Board member, and several leadership positions for the Junior League of Pasadena.