Act Now – Holy Family Theatre Arts Patron Program
What do you think when you think about Seuss?
Dear Patrons of the Holy Family Drama Program,
When we think about Seuss, we think about fun, dance, fellowship and song! For over a decade, Holy Family Drama Patrons have fostered and nurtured the development of the whole child. Patron funds go to enhance the learning experience of all the students involved with the play—and provide a meaningful experience for the students and family in the audience. Please join us in ensuring this inclusive program will continue for years to come. Donations of any size are most gratefully appreciated.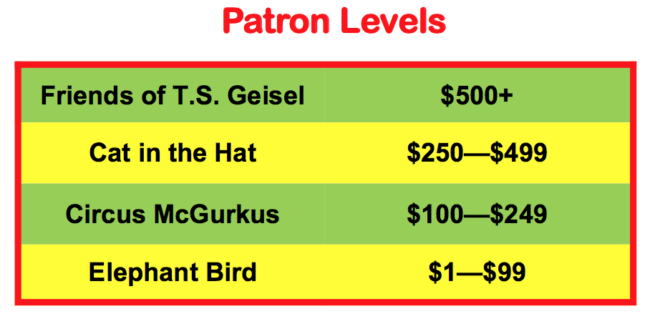 The program this year will include photo tribute ads. If interested, please complete the following steps:
1.  Select the size of your ad (four choices).
2. Send in your photo and text (or camera ready artwork). TO BE EMAILED DIRECTLY TO: Aimee Gutierrez at aimee.Gutierrez@disney.com Please limit text to 300 characters (including spaces) or less. Aimee will complete the layout. Please use "Seussical! Photo Tribute" as the subject line of your email. Email Aimee no later than Thursday, May 25th. 
3. Make your payment on-line by clicking on the Photo Tribute Ads Square above OR Send payment via check payable to "HolyFamilySchool". Leave at the HFS Front Office, attention: Jill Sigler, Drama Photo Tribute Ad.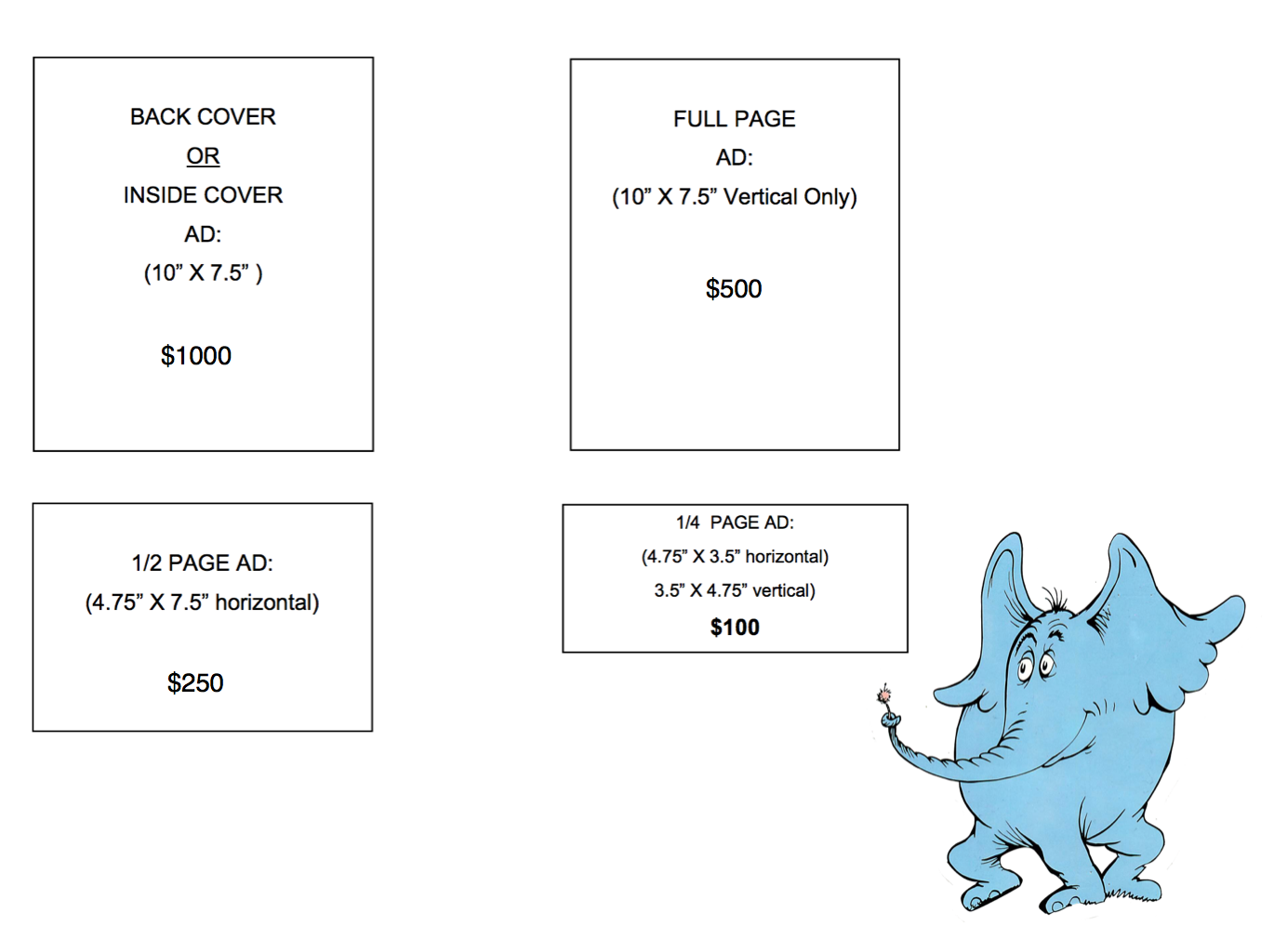 Thank You!