The Athletic Department at Holy Family School is dedicated and committed to helping students develop character, social growth and physical skills through a variety of sports. Beginning in 5th grade (with the exception of track), Holy Family students may take advantage of the school's traditionally successful athletic program which competes in the Catholic Youth Organization (CYO) athletics program sponsored by Catholic Charities of Los Angeles. There are roughly 175 schools that participate in CYO sports. Holy Family is one of the 44 schools in the Northern Region. The varsity level is deemed competitive and includes a post-season.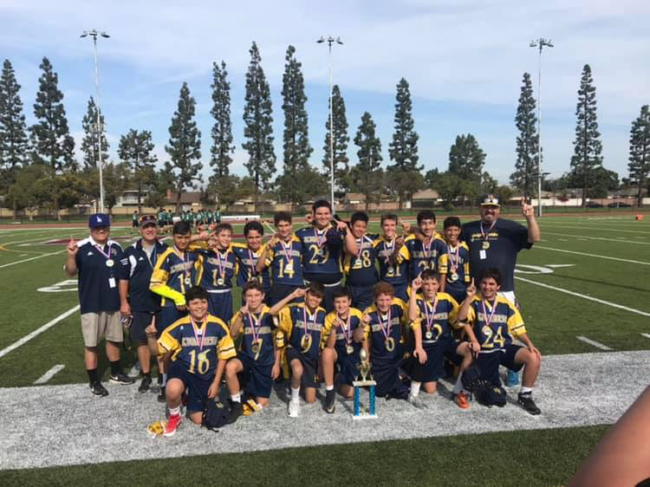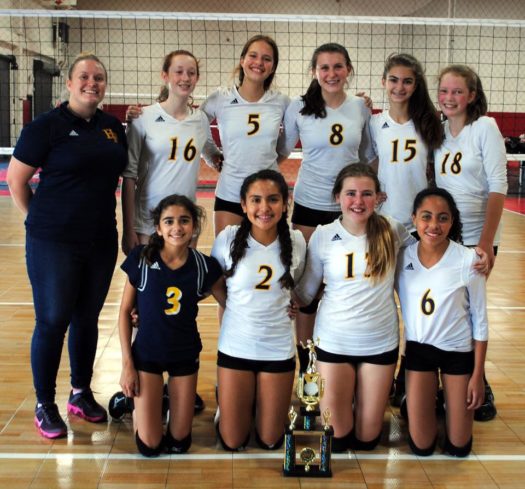 Holy Family's athletic success includes numerous conference championships, and as a group, Holy Family teams have distinguished themselves by achieving the highest level of teamwork and sportsmanship. In the 2009-2010 school year, all of our varsity teams advanced to at least the 2nd round of the playoffs, with our varsity girls volleyball team losing in the Final Four and finishing in 4th place overall.  During the 2011-2012 campaign, Holy Family won the CYO Flag Football Championship (the first championship for the school in any sport), while the Girls Soccer and Boys Volleyball teams made it to the finals and Boys Basketball advanced to the Final Four.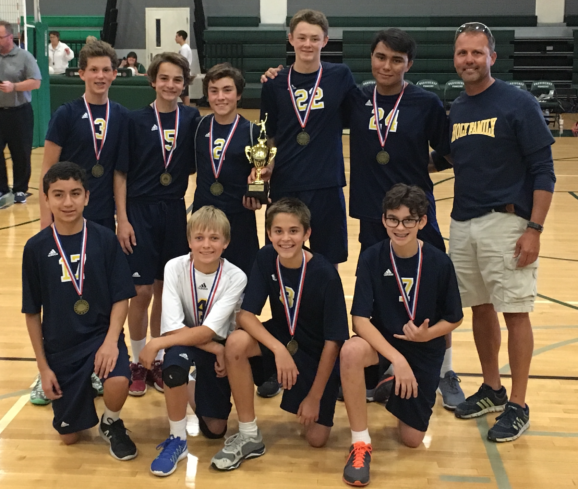 In 2016, our Boys Varsity Volleyball Team proudly represented Holy Family as Foothill Conference Champions then moved onto the CYO Finals taking 3rd! Go Knights!
Holy Family usually competes against the same schools during the conference season. The following schools make up the East Foothill Conference: Assumption (Pasadena), Holy Angels (Arcadia), ICA – Immaculate Conception/Annunciation (Arcadia), St. Andrew (Pasadena),   St. Elizabeth (Altadena), S.S. Felicitas & Perpetua (San Marino), St. Luke (Temple City), St. Philip (Pasadena), and St. Rita (Sierra Madre).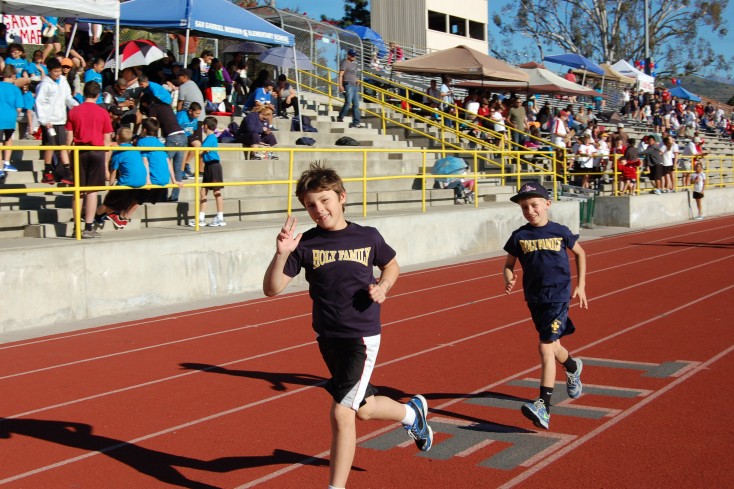 Alum currently playing at the collegiate level:
Winston Anawalt (football, UCLA)
Katherine Knop (volleyball, Cal)
Daniel Scott (football, Cal)
Mattison Interian (soccer, Notre Dame)
Chris Hall (men's volleyball, USC)
Greg Luck (men's volleyball, Princeton)
Monica Collins (rowing, Georgetown)
Patrick Casani (lacrosse, Marquette)
Sal Spina (track, Stanford)
Ellis DeJardin (volleyball, Yale)
HFS is blessed to call these phenomenal student-athletes "alumni". We hope to see this list continue to grow in the years to come.
---
Holy Family School offers the following sports:
Boy's basketball – grades 5/6 & 7/8 (winter)
Girl's basketball – grades 5/6 & 7/8 (winter)
CoEd flag football – grades 5/6 & 7/8 (fall)
Boy's soccer – grades 6-8 (spring)
Girl's soccer – grades 6-8 (spring)
CoEd track – grades 3-8 (spring)
Boy's volleyball – grades 5-8 (spring)
Girl's volleyball – grades 5/6 & 7/8 (fall)
Girls Softball – grades 5-8 (spring)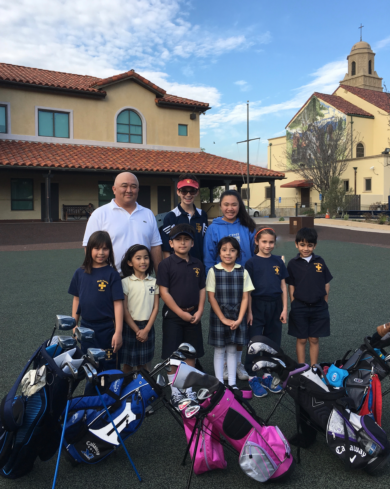 Additionally, the CYO sponsors (3) golf tournaments (Oct., Jan., May) which are open to golfers of all ages, a bowling tournament open to students in grades 5-8 (usually held in Dec.) and 2 cross country meets open to students in grades 3-8 (Oct./Nov.).
For current news from the athletics department see Holy Family Knights
2017 HFS Athletics Concussion Protocol