Raise your hand. Accept the challenge. Find your fearless. 
Holy Family Catholic School offers the Girl Scouting Program from grades 1 – 8; Daisy's, Brownies, Jr. Girl Scouts and Girl Scouts.
If your daughter is interested in the Girl Scouting program, please contact Bridgette Klaus at bklaus.avt@gmail.com or you may contact a troop leader in each grade as well:
As a Girl Scout, you'll always be trying new things, and learning there are hundreds of small, powerful ways you can take the lead every single day. You could build a robot, create your own work of art, or climb a wall in the great outdoors. Every time you try something new, you'll discover you can do more than you ever thought possible. Plus, you'll have a ton of fun every step of the way. With Girl Scouts, there's a whole world of new opportunities and you-can-do-anything confidence waiting just for you!
Along the way, she'll gain important skills in four areas that form the foundation of the Girl Scout Leadership Experience:
While she may be exposed to these subjects at school, in other youth programs, or even on her own, at Girl Scouts she'll experience them in a unique way that puts her on a path to a lifetime of leadership, adventure, and success. And because our program is girl-led, girls decide what they'll do, together.
---
This slideshow requires JavaScript.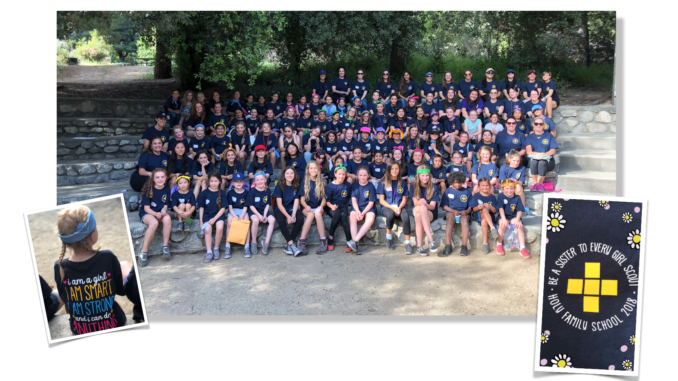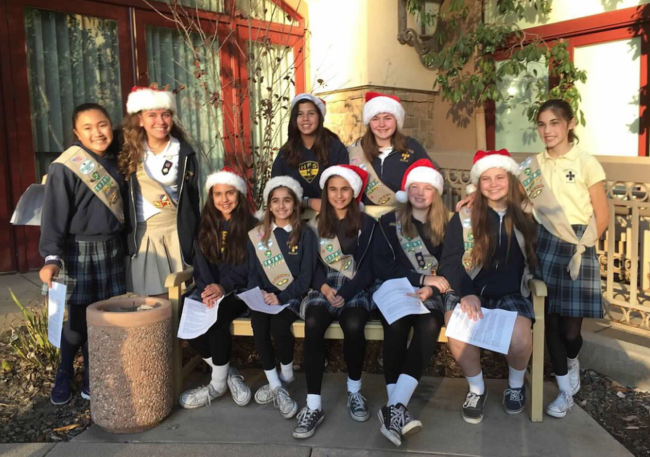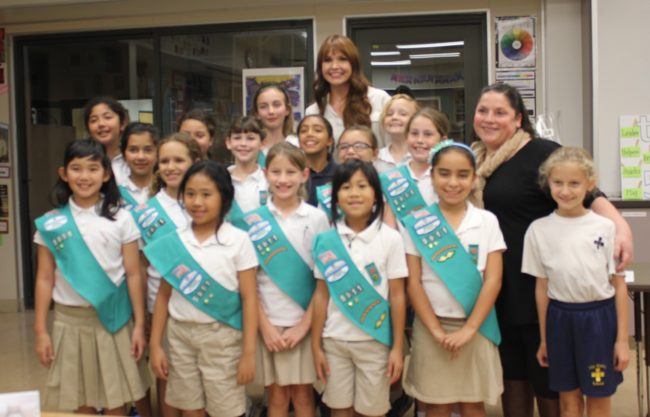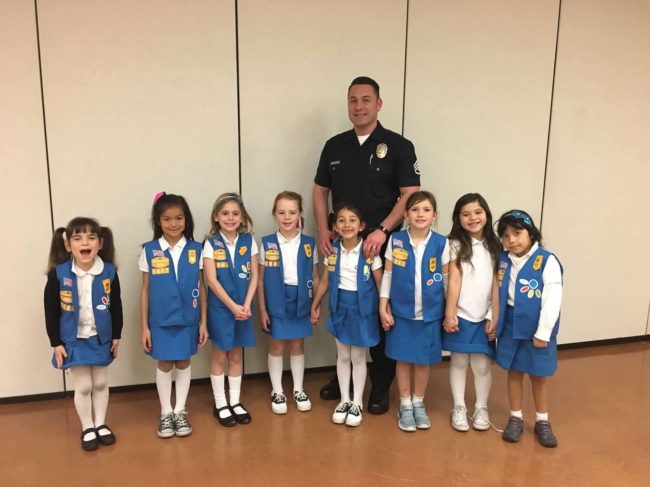 Safeguard the Children – Note: Every Holy family volunteer (parent, grandparent, family member 18+, caregiver etc.) must have submitted the above mentioned requirements to both Holy Family Catholic School AND Holy Family Catholic Church prior to signing up to  volunteer for supervising children in any capacity such as driving students to a field trip, serving hot lunch, attending overnight trips, coaching, SCOUTING, supervising students in the drama program or any parish program where an individual will be volunteering with or around children.