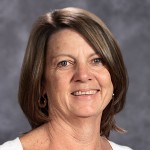 6th Grade Homeroom & Social Studies Teacher
7th Grade Language Arts Teacher
8th Grade Language Arts Teacher
tmerritt@holyfamily.org
626-403-6169
Our textbook series this year for social studies from TCI. The book and accompanying interactive notebook are available online at www.teachtci.com. The website also has information explaining TCI's unique approach. The program takes social studies online and straight to students' imaginations with its interactive, engaging, and collaborative curriculum . . . TCI programs get kids moving, thinking, and learning, sometimes all at the same time.
The foundation of TCI is in its approach to teaching. Every TCI program is designed to reach learners of all abilities using multiple intelligences teaching strategies and theory and research-based active instruction. Students go in-depth and hands-on in every TCI program.
A complete Class Syllabus is available to each student and parent on Schoology which is password protected.
---
We will follow the journey of humankind from the dawn of civilization (c. 3500 B.C.E.) to the fall of the Roman Empire in 476 A.D.. During this period, humans emerged from life as village dwellers to the builders of amazing civilizations. Great empires rose and fell, and new philosophies and religions changed the world.
We will study:
Prehistory 
Mesopotamia 
Egypt 
Israelites 
Early Greece 
Hellenistic World 
India China 
The Roman Republic
The Roman Empire