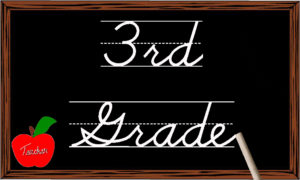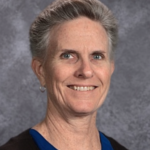 Mrs. Sue Arnold – Mrs. Arnold has been part of the Holy Family teaching community for over 20 years. One of the highlights of her class is the Annual Literature Tea. Students choose and read a classic book, like The Secret Garden, The Wizard of Oz, or Robin Hood.  Then the class holds a "Literature Tea" where each student comes dressed as their favorite character in the book. Each student gets a turn to be "interviewed" in front of the class by the teacher about the book.  Parents come to watch this creative and memorable event.
Mrs. Sue Arnold has been the Third Grade teacher at Holy Family School for over twenty-three years.  She is a graduate of Cal Poly Pomona and did her credential work at Cal State Los Angeles.  Prior to becoming the third grade teacher, she worked as an instructional aide for three years at the school.  She has also taught middle school math to Dolores Mission and Holy Family students in the Bridges summer school program.  She believes in a Catholic education and loves both the parish and school community.
She has been a parishoner for over 40 years and was married to her husband, Ernie, a Holy Family School graduate, over 40 years ago at Holy Family Church.  They have 3 sons who are also alumni of Holy Family School and Saint Francis High School.  Recently, her family has expanded to include 2 granddaughters and a grandson is on the way.  Mrs. Arnold Loves being with her family, reading, doing jigsaw puzzles, swimming, and traveling across the U.S. (having visited almost all 50 states and many of the National Parks}.
Mrs. Arnold wants her students to know that she loved being in the Third Grade as a child and would be happy being a "third grader" forever.  She hopes to instill her love of learning in her students and also hopes to continue to learn from them.
"Always remember the fun we had learning together."
A complete Class Syllabus is available to each student and parent on Schoology which is password protected.
---