Kindergarten, first and second-grade students will learn Spanish in fun and interactive ways through storytelling, music, and games. Students will learn greetings, the alphabet, and numbers. Third through fifth-grade students will learn formal and informal greetings, how to describe themselves and others, and express likes and dislikes. All levels of Spanish classes will allow students opportunities to explore Latin American culture through art and music.
---
NUESTRA META :
Our goal in Language is simple; to communicate effectively and to understand confidently.  In the overall and relative short amount of time that you will be exposed to Spanish - it is unlikely that you will be mistaken for a native speaker right away.  Complete assimilation and accent correction are skills which take years upon years to perfect.  Luckily, native fluency is only a portion of our objective.  Together, we will focus on and explore what makes language work - when to use certain types of speech, where it comes from, who's spoken it, how it changes, and why it is important.  Our goal is to become excellent communicators with, interactive members of, and helpful citizens within our own global community, state, country, and planet.
Día  (Each day)
We will focus on a certain aspect of second-language learning - building vocabulary, practicing accents, role-playing with classmates, preparing dialogue, singing songs, watching Spanish cartoons, or listening to animated lectures.  All coursework should be (and usually is) completed by the end of each class day.  Rarely there will be written assignments to be completed at home.  However, Language Learning cannot happen solely during our weekly 45 minute meetings.  Identifying, practicing, pronouncing, sharing, and photographing Spanish whenever possible is essential to building a long-lasting relationship with a new language (,for students and adults)!
Semana (Every week)
We will follow a specific layout which dictates how and with what materials our adventures will take place.  Not every day in Spanish is the same.  Some days require texts and books, or craft supplies, while others just our ears, voices, and bodies.
Mes (Throughout the month)
We will incorporate a special theme, an overarching concept that will connect our subject matter to our outside world, environment, and each other.  Be sure to study and be prepared to deliver your daily warm-up for the highest possible grade by the end of the trimester.
Año (By the end of the year)
Everyone will move to the next grade with a confidence in language that they can be proud to practice.  Shyness and fear of mistakes should melt away by summertime and be replaced by an excitement to show-off new skills and a willingness to  engage with our Spanish-speaking neighbors.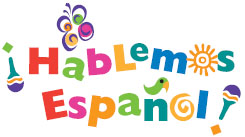 ---