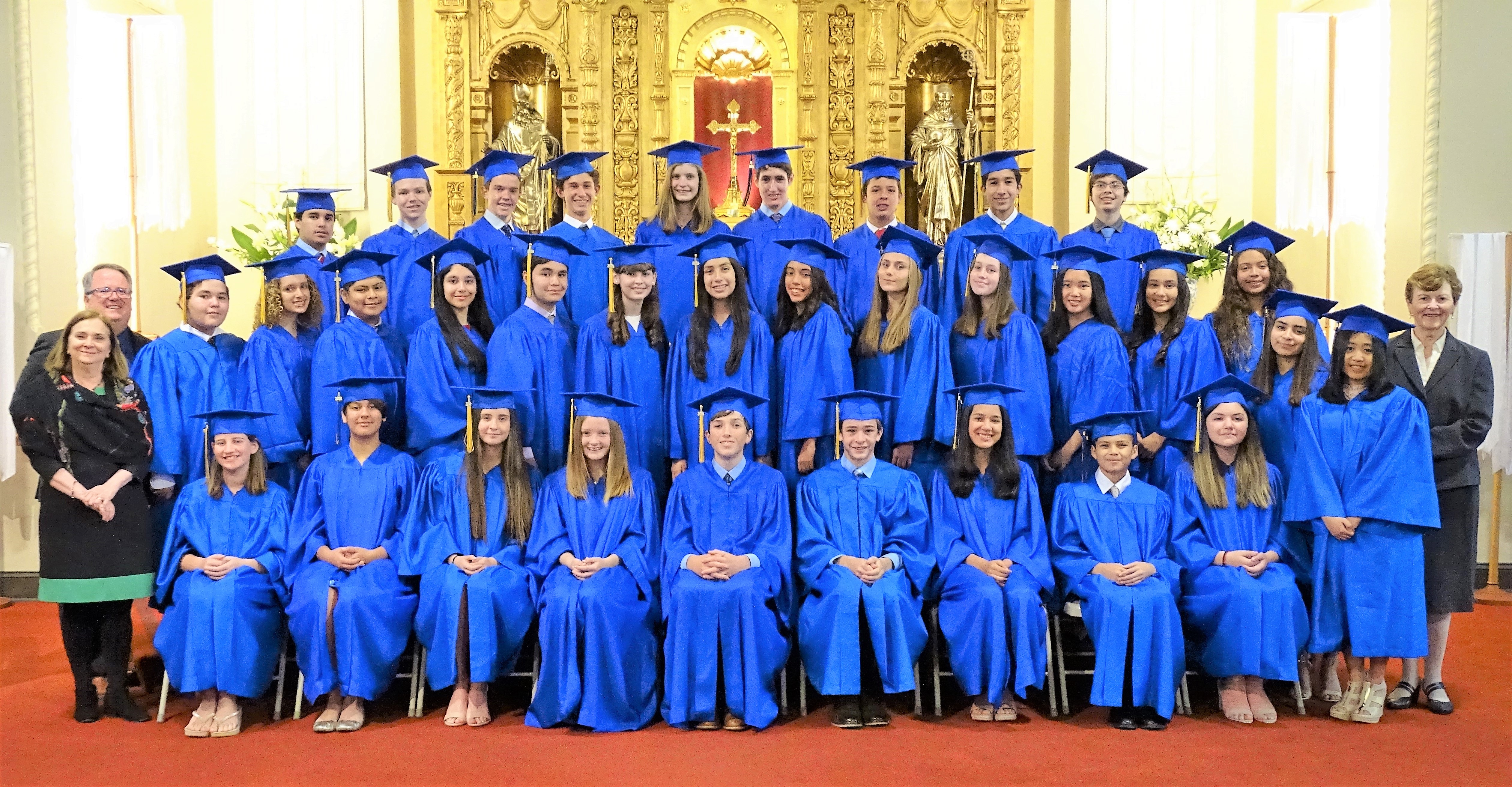 This slideshow requires JavaScript.
Dear Holy Family School Alumni,
It is with great pleasure that we introduce our New Alumni Page. Please join us as this page grows into a space to connect with former Holy Family School classmates, share stories, hear news and get updates on important events and happenings. Most importantly, it is an interactive way to stay connected to Holy Family School and the elementary school years near and dear to your heart!
Over the past year we have been busy developing an Alumni Council. The Alumni Council met for the first time last summer and has already come up with many fun and creative ideas for a growing Alumni Association at Holy Family School.
Council Members include:
Katie Bitonti '96
William Chapman '49
Kevin Danni '93
Kathy Holtsnider '60
Adriene Plescia Lynch '95
Katie Martel '95
Michele (Lopez) Rodriguez '85
Melissa Saldana '91
Sarah Banales Villegas '82
Are you interested in serving on the Council or becoming a class representative for your graduating year? We are looking for 2-3 reps per class. If so, please email Shannon Porter at sporter@holyfamily.org.
Do you have a Holy Family graduate in your family? If so, please email Shannon Porter, Director of School Advancement, at sporter@holyfamily.org with updated contact information and interesting alumni news.
If YOU are a Holy Family School graduate, please enter your name, email address and graduating year so that we can add you to our alumni database.
Please take a look at our Annual Report https://school.holyfamily.org/16555/annual-report-2015-2016/
We look forward to hearing your ideas and feedback! Many thanks for your continued support,
Holy Family School Alumni Council
Shannon Porter • Director of School Advancement
1527 Fremont Avenue South Pasadena, CA 91030-3824
Telephone 626-403-6130
Holy Family is a welcoming Catholic Eucharistic community of disciples of Jesus Christ connecting faith with life and reaching out to those in need. ALL ARE WELCOME!