I am Nurse Jackie Ficht. I graduated from Columbus Hospital School of Nursing in Chicago, earned a BS in Health Science at the University of Redlands, and became a Certified Women's Health Care Nurse Practitioner through Harbor General Hospital/UCLA.
Prior to working at Holy Family, I worked at Children's Hospital Los Angeles. I have been at Holy Family School since 2002.
I have two daughters – Annie and Allison.
Working with the students, families and faculty at Holy Family has been a really rewarding experience!
---
Nurses Update November 2018 – Reminder for Thanksgiving!!!
A strain of drug-resistant salmonella linked to raw turkey has sickened 13 people, and killed one, in CA. 35 other states have reported cases as well. No single supplier has been targeted, and you can still enjoy your Thanksgiving turkey. But to prevent the spread of salmonella:  Thaw the turkey in the refrigerator; don't pre-rinse it (bacteria in the juices can contaminate surfaces); WASH YOUR HANDS, counters, cutting boards and utensils with hot soapy water; and thoroughly cook the turkey to 165 degrees.
Symptoms of Salmonella infection typically include diarrhea, fever and stomach cramping 12-72 hours after eating. Most people recover within 4-7 days without treatment, but the young, the elderly, and those with compromised immune systems are most susceptible to severe illness. Call your doctor if you, or your family, become ill.
Have a happy and healthy Thanksgiving!
---

"I cannot go to school today said little Peggy Ann McKay" – Shel Silverstein
Dear Parents, We have just passed the halfway point of the 2017-18 flu season, and I'm sure you are aware of the high rate rate of illnesses, hospitalizations, and deaths. For those of you who have not yet had your families immunized, I would like to offer the following reasons why you should get the vaccine:
1. When you get a flu shot it doesn't just protect you–it protects all of us. This is because there are fewer infected people to spread the highly contagious illness to healthy people and to those who are most at risk, including children.
2.  The vaccine is 60-70% effective against 3 of the dangerous flu viruses, and 30% effective against the fourth (which reduces the risk by a substantial amount).
3.   People who get the flu vaccine and then catch the flu often have a shorter and easier course of the disease.
4.  Almost every health plan covers the flu vaccine.
5.  It's not too late to get vaccinated.
6.  It is strongly recommended by the Centers for Disease Control, public health specialists—–and your school nurse!
---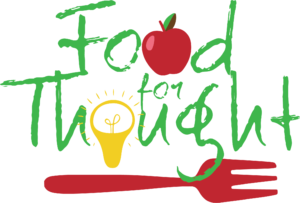 Articles on Health and Nutrition!
Want to boost your kids' math scores by 15 percent? Help him focus in class? Increase her IQ by more than five points? Just feed them breakfast! You don't need a medical degree to know that oatmeal is more nutritious than neon cereal. Here are a few ideas.