I am Nurse Jackie Ficht. I graduated from Columbus Hospital School of Nursing in Chicago, earned a BS in Health Science at the University of Redlands, and became a Certified Women's Health Care Nurse Practitioner through Harbor General Hospital/UCLA.
Prior to working at Holy Family, I worked at Children's Hospital Los Angeles. I have been at Holy Family School since 2002.
I have two daughters – Annie and Allison.
Working with the students, families and faculty at Holy Family has been a really rewarding experience!
---
NURSE UPDATE – MARCH 2019
CONJUNCTIVITIS – Dear Parents, There is a case of conjunctivitis in 1st grade. The symptoms are red, itchy eyes with discharge. The incubation period (the time from exposure until symptoms appear) is 1-3 days. If you suspect your child has conjunctivitis, call your pediatrician. Children may return to school after they have been using the prescription antibiotic ointment for a full 24 hours. Remind your children to wash their hands well and often, to not share eating utensils or food, to cover their nose and mouth with the bend of their arm (not their hand) when sneezing or coughing, and to not touch their face. And, as always, remember to contact me if your child develops this, or any other contagious illness. By promptly notifying parents we can keep it from spreading.
WHOOPING COUGH – Dear Parents, As you may be aware, there has been an outbreak of Pertussis (Whooping Cough) in LA County. I have just received confirmation that there is now a case at Flintridge-Sacred Heart Academy. Pertussis is a highly contagious, airborne disease caused by a bacteria. 11-18 year olds are particularly at risk due to exposure to others in classrooms, carpools, and extra curricular activities. The incubation period (the time from exposure until symptoms appear) ranges from 4-21 days. The first symptoms are a cold with sneezing and coughing, lasting 1-2 weeks, followed by a persistent cough with paroxysms of coughing, with or without the characteristic "whoop". They may gag or vomit after coughing. Symptoms may mimic those of bronchitis. Dr. Michael Jan of the LA County Health Department reports that there are clusters of Pertussis throughout the San Gabriel Valley. He advises the best way to stop the spread is to be tested if symptomatic, and stay home until antibiotics are completed. Call your doctor if you suspect that your child may have been exposed to, or is having symptoms of, Pertussis—whether or not they have been vaccinated. Pertussis is diagnosed with a nasal swab, and treated with antibiotics. Children may return to school after they have completed their 5th day of the antibiotic. Again, if your child is 11 years old (regardless of what grade they are in), and has not yet had a Tdap booster, I STRONGLY RECOMMEND that you call your doctor and have your child immunized ASAP. Then, remember to send me an updated immunization form. And, as always, remember to contact me if your child develops this, or any other contagious illness. By promptly notifying parents we can keep it from spreading. Please contact me if you have any questions or concerns
---
Nurses Update November 2018 – Reminder for Thanksgiving!!!
A strain of drug-resistant salmonella linked to raw turkey has sickened 13 people, and killed one, in CA. 35 other states have reported cases as well. No single supplier has been targeted, and you can still enjoy your Thanksgiving turkey. But to prevent the spread of salmonella:  Thaw the turkey in the refrigerator; don't pre-rinse it (bacteria in the juices can contaminate surfaces); WASH YOUR HANDS, counters, cutting boards and utensils with hot soapy water; and thoroughly cook the turkey to 165 degrees.
Symptoms of Salmonella infection typically include diarrhea, fever and stomach cramping 12-72 hours after eating. Most people recover within 4-7 days without treatment, but the young, the elderly, and those with compromised immune systems are most susceptible to severe illness. Call your doctor if you, or your family, become ill.
Have a happy and healthy Thanksgiving!
---

"I cannot go to school today said little Peggy Ann McKay" – Shel Silverstein
Dear Parents, We have just passed the halfway point of the 2017-18 flu season, and I'm sure you are aware of the high rate rate of illnesses, hospitalizations, and deaths. For those of you who have not yet had your families immunized, I would like to offer the following reasons why you should get the vaccine:
1. When you get a flu shot it doesn't just protect you–it protects all of us. This is because there are fewer infected people to spread the highly contagious illness to healthy people and to those who are most at risk, including children.
2.  The vaccine is 60-70% effective against 3 of the dangerous flu viruses, and 30% effective against the fourth (which reduces the risk by a substantial amount).
3.   People who get the flu vaccine and then catch the flu often have a shorter and easier course of the disease.
4.  Almost every health plan covers the flu vaccine.
5.  It's not too late to get vaccinated.
6.  It is strongly recommended by the Centers for Disease Control, public health specialists—–and your school nurse!
---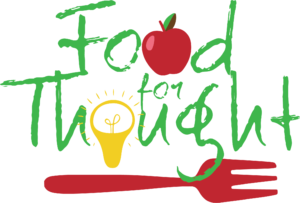 Articles on Health and Nutrition!
Want to boost your kids' math scores by 15 percent? Help him focus in class? Increase her IQ by more than five points? Just feed them breakfast! You don't need a medical degree to know that oatmeal is more nutritious than neon cereal. Here are a few ideas.