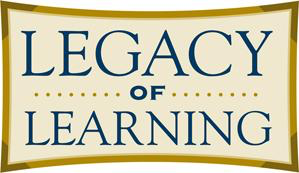 The mission of our school is to instill Catholic values in students and support each student's effort to strive for educational excellence. Holy Family seeks to accomplish this mission without sacrificing the principle that an education at Holy Family should be affordable to all families of the parish.
Now in its 16th year, the Legacy of Learning Committee was formed to expand educational opportunities at Holy Family. It is because of your support that we are able to improve our education through the addition of Classroom Aides, Drama, Visual Arts, Technology, Catalina Island Marine Institute Camp, Science Camp, Mock Trial, Academic Decathlon, Enrichment Classes and Field Trips. We continue to educate minds and nurture souls because of your generosity.
NEW this year is that our Legacy of Learning Campaign has gone DIGITAL! Please get your EARLY BIRD PLEDGES in by Monday, September 23rd to get 2 service hours and be entered in the raffle (raffle prizes: 2nd semester hot lunch, reserved parking at Christmas concert, reserved pew at Christmas concert).

To make a gift through SMART tuition please email Shannon Porter with your pledge amount and clarify if you would like to make one-time payment or split your payment over 7 months. 

If you would like to write a check, pledge envelopes are available in the school office. 

To make a matching gift or for more information on our matching gift program, please contact Shannon Porter at sporter@holyfamily.org or 626.403.613
Did You Know?
Without Legacy of Learning, Holy Family tuition would increase significantly each year as the actual cost of tuition is $9,100, while tuition for the current school year is $7,500.

Legacy of Learning donations give our children experiences beyond the classroom.
We are able to keep tuition affordable through crucial support of the Legacy of Learning Campaign. This campaign has become a vital part of our operating budget and is completely voluntary and tax-deductible. With your ongoing support of Legacy of Learning, we can continue offering an excellent 21st century education that integrates a love of learning and instills children with a vision of hope.
Please help us to continue improving our school by making this year's Legacy of Learning campaign a priority in your charitable giving.
All gifts, big or small, are greatly appreciated and will help us reach our goal of $100,000. Your gift is a real blessing to our school community and truly makes a difference in the scholastic lives of our children.
Shannon Porter
Director of School Advancement