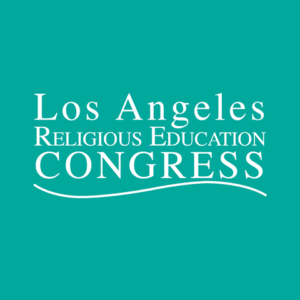 The Los Angeles Religious Education Congress (RECongress) is a four-day event held by the Roman Catholic Archdiocese of Los Angeles. The event began in 1956 as an "Institute" of the Confraternity of Christian Doctrine, popularly known as CCD, and in 1967, the first three-day "Congress" was held. In 1970, the event moved to the Anaheim Convention Center in Anaheim, California. It is the largest annual gathering of Catholics in the United States with roughly 40,000 people attending. The focus of the RECongress is for those in attendance to learn more about the Catholic faith as well as seeking personal growth. It is open to all people of different faiths.
"It is a time for spiritual renewal as well as a time to recharge my batteries"
– Dr. Frank Montejano, Holy Family School Principal
This years theme RISE UP! is a bold statement of faith to catechumens: the completion of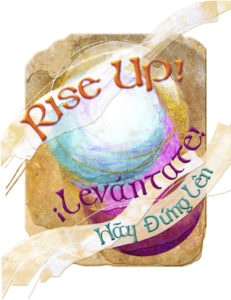 God's saving work in Christ. It is also a call to those who are baptized: to stop living in tombs of our own fears and anxieties. To allow Jesus to unbind us from the needless cares and sinful habits that keep us from completely embracing the Gospel. To give the Holy Spirit free reign in our souls. To do what? To help all those who are still entombed by sin, injustice, death to Rise Up along with Jesus and to follow him to eternal life.
"RISE UP! Come and hear the voice of Jesus calling you to a more abundant life through the many conferences, liturgies, entertainment and resources that offered throughout the weekend. Come and be replenished deep in your spirit and be challenged to live as a disciple fully alive in Christ!                           – Fr Bazyouros, Director, Office of Religious Education
RECongress' Mobility Team is available to help with wheelchair transport, special seating and any access issues within Congress. People Moving & Security – assist with the traffic flow and crowd control on Youth Day.
Rob & Claire Williams, Lary & Sue Chiles and Marco & Christina Ruano are the ReMobility chair's as well as the Boy Scouts who help those with mobility issues travel from session to session. Not only are the sessions in the Anaheim Convention Center, but in surrounding hotels as well.
For additional information on the Religious Congress Ministry and Youth Day at Congress with Holy Family, please click here.
This slideshow requires JavaScript.