IMPORTANT LINKS:
August 25, 2021
Please see attached update Covid 19 Prevention Program for Holy Family Catholic School
---
July 30, 2021
As we prepare for this school year, Holy Family Catholic School will maintain a high standard in keeping our students, faculty, staff, and community safe and do our part in mitigating the spread of Covid-19.  Please read the attached update from Superintendent  of Schools, Mr. Paul Escala.  Holy Family's guidelines will follow the direction of the local Department of Health, Archdiocese of Los Angeles, State and CDC as we prepare for a safe start to the school year.
Please join us in praying for all those impacted by the pandemic.
Blessings,
Jennifer Garzia
Principal
---
March 10, 2021
Over the last several weeks, we have been able to safely reopen for in-person instruction for grades 3 – 8! Our TK – 2 grades have been in-person since November. While virtual instruction is still available to families of all grades if there are health concerns, we are so excited to hear and see the laughter of those TK-8 grade in-person students. We are also very happy that 98% of our faculty and staff have now received their Covid Vaccines with just a few waiting on their 2nd dose!
 We Achieve ACADEMIC EXCELLENCE • We Are DISCIPLES OF CHRIST • We Are Knights OF FAITH, COMMUNITY, AND SERVICE • We Are HOLY FAMILY CATHOLIC SCHOOL!
---
January 26, 2021
---
November 2020
Our TK and Kindergarten classes will return immediately following Thanksgiving break. Then we will bring 1st and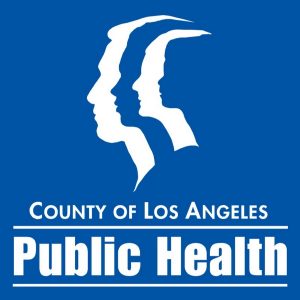 2nd grades back following Christmas break, January 4. Schools are complex organizations with many moving parts, and we have to carefully consider the impact one change can have on families with children in multiple grades, families who choose to keep their students at home, and the workload on our teachers.