Admissions Timeline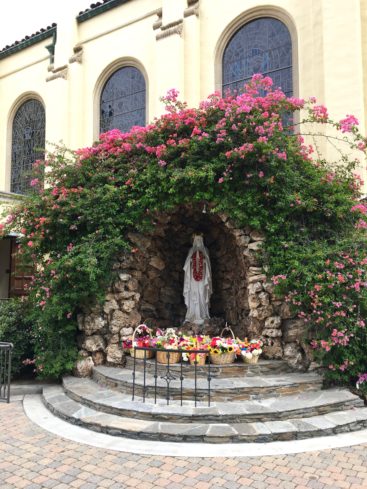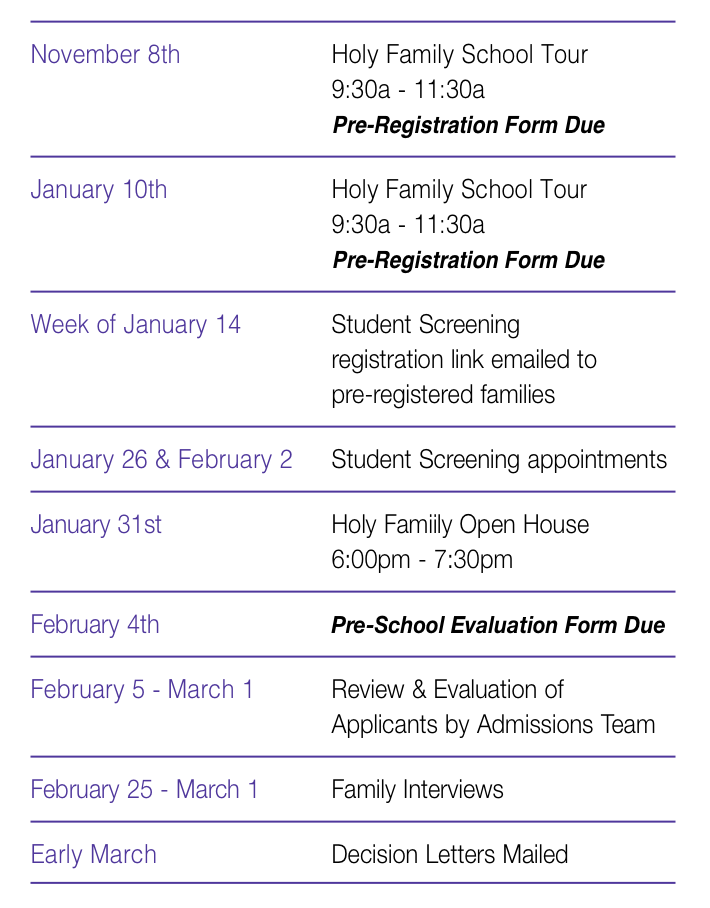 All paperwork turned in will be processed following the Student Screening Sessions and the Admissions Team will make placement decisions at that time.
---
KINDERGARTEN
There will be two school campus tours held in November and January.
Families must be registered, contributing and active parishioners since January 1, 2018, or recently moved into the area.
Applicants must be 5 years of age by September 1, 2019.
Applicants must be baptized in the Catholic faith.
Applicants must test developmentally ready for Kindergarten via the Ⓒ 2013 Gesell Institute of Child Development admissions student screening.
Parents must complete Pre-Registration Form.
Pre-School must complete the Preschool evaluation form.
Verification of birth certificate and baptism certificate. Please bring the original certificates to the school at the time of your child's evaluation appointment. We will make copies for our files.
Please submit a recent photograph of your family for our file when you come for your screening appointment.
A non-refundable $100 testing fee will be assessed at the time of screening. Checks payable to Holy Family School.
Families must contribute to the church via the Sunday envelope (minimum of $10 per week or $520 per year).
GRADES 1-8

Please Note: New students at these grade levels are

limited to available space

. You may complete an application at any time to be considered for space as they become available in the Fall. Parents must complete an Application for Admittance Form and submit grades and test scores from previous schools.
If you are seeking entrance for your child for grades 1-8, please review the Admissions Requirements Web Page.  You may complete the Application at any time to be considered for space as they become available in the Fall.