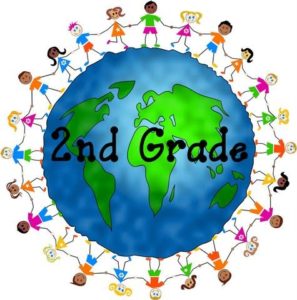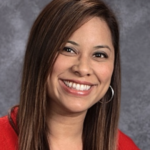 Mrs. Jennifer O'Neil – I have been teaching for over 13 years and is celebrating my fourth year at HFS. My teaching philosophy reflects the idea that every person in the classroom is a teacher and all can learn from the other. Thus, I like group projects, shared reports and creative representations of material. I use manipulatives, visual aids and technology first when teaching a math concept and end the lesson with worksheets or written evidence of mastery. Daily we explore various language arts material during rotating reading groups.  My classroom encourages students to explore different subject related centers and invites them to find answers to their own questions.
Second Grade Philosophy of Education
The theme every year in 2nd grade is "Growing Together in God's Love". Students in the 2nd grade are encouraged to give oral presentations, shared reports and creative representations of material. I encourage students to work collaboratively and believe that every person in the classroom can learn from the other. Second grade is a pivotal time in the Faith Formation of our students, particularly with the preparations made prior to reception of the sacraments of Reconciliation and Eucharist. The children begin the year with foundational teachings of the Church's doctrines. The children study and learn about the mystery of the Blessed Trinity, the divinity and humanity of Christ, as well as the implications these mysteries have on their lives. The majority of the school year is spent preparing the children's hearts and souls for a deeper relationship with Christ our Good Shepherd. Immediate preparations for the Sacrament of Reconciliation include studying the Ten Commandments and discussions to form the children's consciences. The climax of the second grade year is the reception of First Holy Communion.
Ways to Enhance your Second Graders Curriculum:
Books
Curious George
Tomie DePaola
Aesop's Fables
Websites
Videos
Veggi Tales-Bible Stories
Magic School Bus Series
A complete Class Syllabus is available to each student and parent on Schoology which is password protected.
---
Second Grade Curriculum
Phonics: Pearson Modern Curriculum Press Phonics
Reading: Houghton Mifflin/ Harcourt
Handwriting: Zaner-Bloser Handwriting
Rotating Reading Groups
Math: California Harcourt School Publishers
Religion: Be My Disciples
Sacraments
The sacraments of First Reconciliation and First Communion will be celebrated during second grade.
This slideshow requires JavaScript.
Science: Houghton Mifflin Science- Discovery Works
Social Studies: Houghton Mifflin- History Social Science – Neighborhoods