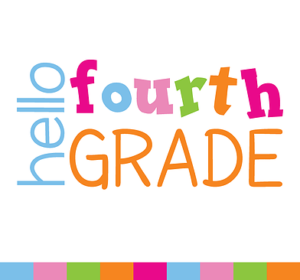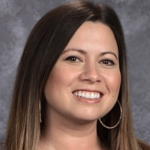 Mrs. Nicole Smiland – My name is Nicole Smiland, and I am absolutely thrilled to have the opportunity to be your child's 4th grade teacher. This is my 17th year working at Holy Family School. During my time at Holy Family, I have worked as a TWS After School Care and Kindergarten counselor, a teacher's aide, and a substitute teacher. I have been a member the Holy Family Parish since I was a young child. I attended the University of La Verne and then Cal State LA, where I received a Bachelor of Arts degree in Liberal Studies, with a focus in Elementary Education, and my Multiple Subject Teaching Credential.
My teaching philosophy closely reflects that of Holy Family School's. I believe my job as a teacher is to work to develop well-rounded Catholic individuals, that demonstrate respect and concern for others, and strive for academic excellence. Therefore, it is my aim to establish a classroom environment in which the importance of these characteristics is consistently stressed. The 4th grade classroom is a respectful learning community, in which positive interactions between students and teachers create a warm and welcoming setting that benefits all learners. Students are not only expected to make responsible choices that benefit the teaching and learning of others and themselves, but are also expected to demonstrate a Christian attitude and exemplify Christ by practicing Christian virtues and making moral choices based on their Catholic faith.
In my classroom students are consistently encouraged to assess their own behavior and performance and determine whether or not they are meeting the above mentioned expectations. Students will often be encouraged to ask themselves self-reflection questions like, "Am I being a responsible and respectful member of the classroom learning community" and "What Would Jesus Do?". Additionally, as a teacher, I hope to instill in students a love for learning, and desire in them to not only meet stated expectations, but to go above and beyond, in hopes of exceeding them. Students will be encouraged and motivated through positive reinforcement, and recognized for their special gifts, talents, and accomplishments. I want students to feel confident in their abilities, and valued and appreciated, and I will do all I can to make that happen daily. I truly look forward to sharing this year with your child. It will be a fun and memorable year for all!
A complete Class Syllabus is available to each student and parent on Schoology which is password protected.
---
Religion
Text: "Be My Disciples"
Language Arts
Reading/Vocab./ Spelling
Texts: Houghton Mifflin Journeys By the Great Horn Spoon, by Sid Fleishchman
The Miraculous Journey of Edward Tulane, by Kate DiCamillo
English/ Writing
Text: "Houghton Mifflin English"
Math
Text:  California HSP Math (Enrichment Activities & online book: thinkcentral.com )
Social Studies
Text: Houghton Mifflin History Social Science California
Science
Text:
Houghton Mifflin Discovery Work
Science Curriculum Topics
Earth's Land: The Shape of the Land, The Importance of Natural Resources, The Problem With Trash
Populations and Ecosystems: Living Things and Environments, Energy and Matter in Ecosystems, Different Kinds of Ecosystems
The Solid Earth: Minerals, Rocks, Earth's Structures