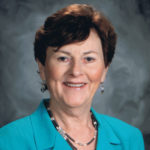 Anne Regan-Smith
Interim Principal
Holy Family School
 March 28, 2019 
Dear Holy Family School Community, 
Thank you to all of you for your patience and support during the search for a new principal at Holy Family School.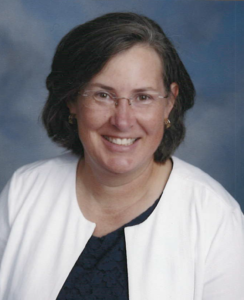 We are pleased to announce that a new principal has been selected! She will join our community July 2019.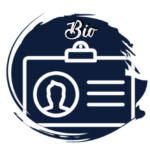 It has been a tremendous job and one that was done out of love for the school and the community. All of the members of the Search Committee are parents of either former or current Holy Family School students and we are deeply invested in the future success of Holy Family School. 
Our job to find a new principal began in May 2018 after Dr. Montejano announced his decision to step down as Principal of Holy Family School. We approached this task by moving through stages of a process that we determined would yield viable candidates for the position. Our goal was to identify two or three strong candidates who would be finalists for this position to visit on campus to meet our community. We launched the process with a series of stakeholder meetings with faculty, parents and Holy Family staff to identify the priorities for the new principal. The qualities that were continually requested were that the individual be an educational leader, a spiritual leader and an effective communicator with the entire community. 
Once the criteria for the principal was defined, we moved to the second phase of the process. We developed a profile for the position and conducted a broad outreach, which included advertising the position through multiple sources and a solicitation of candidate names. We worked collaboratively with the Archdiocese to identify and screen candidates. The final phase was interviewing potential candidates. During that period, our committee reviewed over 30 resumes, participated in over 70 interview hours both by phone and in person (including a dozen candidates) and hosted one finalist for a 2 ½ day on-campus visit. After much discernment, a second finalist for this position (who was in the process of being scheduled for an on-campus visit) withdrew herself from consideration to accept a position outside of the field of education administration. Although we continued to look at other applicants to fulfill the goal of identifying two or three finalists, we were unable to find a strong viable candidate with comparable qualifications for the community to consider. 
We are excited to announce that Mrs. Darcie Girmus has accepted the position of Principal at Holy Family School. We are thrilled that we were able to find such a strong candidate to lead Holy Family. For those of you who did not meet Darcie during her visit here, it is important to know that she has over 32 years of experience as an educator: 16 years in Catholic education and 6 years as Principal. She has a Masters of Arts in Catholic School Leadership and a Masters of Arts in Curriculum and Instruction. She has been the Principal at St. Mark Catholic School in Vienna, Virginia, for 6 years, after serving as an Assistant Principal and teacher. It is her wealth of experience in leadership and teaching in Catholic education that made her such a strong candidate for this position. 
Many of you concurred with this positive assessment from meeting Darcie during her visit here earlier this month. Survey results revealed that an overwhelming majority of the stakeholders gave her a positive endorsement. In speaking with her references, they endorsed the outstanding qualities that many of us saw in Darcie which speak to her commitment, dedication to quality instruction, and her success in supporting faculty and students. She is a devoted Catholic who lives her faith. Darcie is highly supportive of teachers and their needs and a strong communicator with parents and faculty. By listening closely to parents and faculty, she works to build consensus throughout the community she serves. Darcie is passionate about doing what is best for the children at her school. She is very involved and dedicates extra time to attend after-school activities. Darcie's development of a program of academic excellence at St. Mark's and her passion for serving children makes her a perfect fit for our community. We believe that we have found a strong leader who appreciates the excellent reputation Holy Family enjoys throughout the Archdiocese. Darcie will be a very capable steward of that tradition moving forward. 
We hope you will join us in giving Darcie a warm welcome to our wonderful Holy Family community. If you have any questions, please do not hesitate to contact Mimi Butler at miriambu@usc.edu. In the coming weeks, we will share more details about Darcie's transition to Holy Family School and when she will officially step into her leadership role. 
We would not be in this position today without the support of Anne Regan-Smith and her generous heart and commitment to Holy Family in serving as Interim Principal during this school year. With Anne's support and dedication in this role, the Search Committee was able to follow a robust, diligent and careful process to yield an extremely qualified candidate. We are grateful for her leadership this past year. 
With thanks, 
Mimi Butler, Chair, HFS Principal Search Committee 
Cambria Tortorelli, Holy Family Church Parish Life Director 
Christina Altmayer, President, HFS Board President 
---
August 17, 2018
Dear Parents, 
It's my pleasure to welcome you and your children back to Holy Family School for the 2018- 2019 academic year. 
I am looking forward to seeing the students' faces as they return rested and enthusiastic for what promises to be a very exciting next step in their growth. A special welcome to the families who will be joining us for the first time. 
The year ahead will be one of spiritual, academic, social and physical development for your child. We, the administrators, faculty, and staff pledge to work together with you, the primary educators of your children, to promote their success. 
Recognition and Gratitude: 
I am very grateful to all the parish and school staff who have worked so hard this summer to prepare for the beginning of school Thanks to the Parent Guild President, Heather Timmons, the Vice-President, Daniela Derriman, and their team for the beautiful job they have done in welcoming new families and planning events for the year. 
Updated Reading Series (Houghton/Mifflin) 
Grades 1-5 have received the new, updated version of the Houghton/Mifflin reading series, entitled "Journeys." The teachers, as well as the aides, will receive training before the beginning of school in the best practices of this multi-faceted program. Special emphasis will be placed on the use of "Differentiated Learning." 
Facility additions and renovations: 
In response to a recommendation from the Safety Committee, headed by Joe Chavez, the back entrance to the school from Ramona Street has new fencing and added security features. Thanks to Arnold Fernandez, the contractor, for his creativity in maintaining the architectural style of the surrounding neighborhood. 
The Time Well Spent house (TWS) and the Kindergarten (Cabrini and Seton houses) have received a new exterior paint job. In addition, the interior of TWS has been painted and new furniture has been added. The south and east exterior walls of the Education Center and the 5th-grade classroom have also received a new coat of paint. 
The Scouts, under the direction of Larry Chiles, have rearranged and decorated the two garden areas by the Kindergarten classrooms. Additional lunch tables have been installed in the second garden area for use by the 8th graders. 
New equipment and additional shades have been added to the play structure. Thanks to Shannon Porter, Michael James, and Jackie Ficht (our school nurse) for raising the $20,000 necessary for their purchase and the installation. 
Staff and Faculty Changes: 
Our best wishes to those who have changed careers or who have accepted positions in other schools: Nick Azzara, Roxanne Basso, Juaneeq Eliott, Adrian Flores, Megan Jarjour, Karen Maguire and Fran Smiland
A special welcome to our new staff members and to those who have new assignments:
Diane Ciulla, GAINS program
Sheila Laco, GAINS program
Rachel Miller, TA, Language Arts
Amanda Orozco, TA in 4th grade

 

April Nishinaka, TA in 7th and 8th grade
America Trinh, Spanish teacher, K-5
Frank Solano, 7th-grade teacher

 

Marina De La Rosa, Technology teacher

 

 
Faculty and Staff Prepare for New School Year 
This coming week, the faculty and staff will be busy preparing for the opening of school: Meetings, training, planning, and a parish/school staff retreat. Thanks to Ms. Cambria Tortorelli, Parish Life Director, and Dawn Ponnet, Director of Faith Formation, for facilitating the retreat. Please keep all of us in your prayers. 
Academic Decathlon 2018-2019 
The Academic Decathlon team has been busy during the summer developing problem-solving skills, especially in Logic. Thanks to Ms. Diane Evans and Mr. Jake Mota, as well as parents of students on the team. All of them are clearly excited about meeting the challenges of this competitive event, which will take place in March 2019. 
Student Council Already on the Job! 
It was so inspiring to visit with the Student Council members and to watch them plan for the year ahead. The group, led by the president Julianna Zwart, chose "It's Fun to Do the Impossible," as the theme for the year. They discussed goals and activities that will promote school spirit. A special thanks to Ms. Ericka Giordano, who, as moderator of the Student Council encourages and guides students to become leaders. 
These courageous and faith-filled young people make us all very proud! 
WASC Accreditation 
On February 12-13, 2019, our school will be undergoing the WASC (Western Association of Schools and Colleges) accreditation. As part of this process, the school will be placing special emphasis on the Student Learning Expectations (SLEs). You can find the SLEs in the updated Parent-Student Handbook, which will be available online next week. 
Sincerely, 
Anne Regan-Smith
---
July 27, 2018
Anne Regan-Smith
Interim Principal
Holy Family School
RE: Middle School Math & Science Teacher Update
Dear Parents,
I hope you are having a wonderful summer!
Following a careful and somewhat exhaustive search, I have hired a seventh-grade homeroom teacher to replace Fran Smiland.  Frank Solano comes highly recommended by the pastor and the school administrators St. Mark Catholic School in Venice, CA.  He attended St. Thomas More Catholic School  Cathedral High School, and graduated from California State University, Los Angeles. As a resident of Alhambra, he was happy to find a job much closer to home so that he can spend more time with family.
Mr. Solano has taught at Serra High School in Gardena, as well as at St. Mark Middle School.  His high school experience gives him the advantage of knowing the expectations of Catholic High Schools.  I was impressed with the initiative he showed in beginning an after-school program for students at St. Mark who needed additional help.
He will teach math (grades 6, 7, and 8) and science (grade 8), with the assistance of April Ninishaka, an instructional aide who has worked in Holy Family Middle School for the past three years.  He enjoys the challenge of middle school and finds the enthusiasm of this age group a real asset to learning.
His son, Frank Solano Jr., will be joining the Holy Family Kindergarten class this fall.
I would like to thank Kathy Holtsnider and Diane Cullinane, members of the search committee, who dedicated numerous hours in scheduling and conducting interviews with job candidates.  Their input was invaluable in my selection of Mr. Solano.  We are confident he will do an excellent job!
Sincerely,
Anne Regan-Smith
---
July 26, 2018
Anne Regan-Smith
Interim Principal
Holy Family School
RE: Principal Search Update
Dear Parents,
Summer greetings to you all!  We hope that you are having a restful and relaxing summer with your children.  With the support of the School Board and under the generous leadership of Anne Regan-Smith, we have had a busy summer preparing for the 2018/19 school year.
First, Christina Altmayer and I are emailing to update you on the progress being made by the Principal Search Committee, which has been working diligently throughout the summer to recruit and select our new HFS Principal.  The process is well underway and we are using multiple strategies, including proactively sourcing viable candidates, to identify the right person for this critical position.
At this point in the search, we have received resumes from a number of different candidates and have conducted an initial set of preliminary interviews.  While we are continuing to explore the most suitable of the current candidates, we are planning to continue the search into the Fall to identify additional qualified candidates to deepen the pool from which to make a selection. As we previously conveyed, we are committed to taking the time necessary to find the best candidate for this important position and the Search Committee is confident that this strategy will yield an exceptional result.
Secondly, we want to assure you that we have developed a comprehensive plan to support Holy Family's continued success during this interim period.  With Mrs. Regan-Smith at the helm as Interim Principal, we know that the school is in very capable hands until such time as our new Principal is appointed.  We are deeply grateful to Mrs. Regan-Smith for so graciously stepping up to lead the school during this time of transition.  Her commitment to HFS, as well as her fifteen years of experience as a Principal in three parochial schools, affords us the opportunity of taking a little more time in the search process.  In addition, we have brought on resources to support the WASC accreditation process and will be working with Mrs. Regan-Smith to bring on other resources as needed, especially in the area of professional development.
We appreciate your input in the process to date – over 90 parents participated in our focus groups and the survey.  The feedback we received from many you through the survey and meetings in June emphasized the priority for the Principal to be a very special leader – a dynamic, effective communicator, grounded in our Catholic faith, strong in academics, and with the ability to implement disciplinary policies and procedures consistently in a fair and just manner.  We are doing our very best to find a leader that meets these expectations.  We are committed to continuing your engagement in this process and there will be opportunities for faculty, staff and parents to participate in the later stages of the selection process.
Finally, we want to acknowledge the efforts of all our Principal Search Committee members, but especially Mimi Butler, the Chair, and Michelle Bonoan.  Both have spent countless hours developing the process and the position profile.  Michelle's expertise as a professional recruiter in education has been absolutely invaluable.
Please don't hesitate to contact either Christina or myself with any questions or concerns about the search process.  We will be back in touch at the end of August to apprise you of the status of the search at that time.
In the meantime, may your summer be blessed and filled with joy.
Sincerely,
Cambria Tortorelli                                        Christina Altmayer
Parish Life Director                                      President, Holy Family School Board
---
July 3, 2018
Anne Regan-Smith
Interim Principal
Holy Family School
Dear Parents,
Recently, Ms. Cambria Tortorelli, the Parish Life Director, let you know that beginning July 1, 2018, I will serve as interim principal of Holy Family School.  When the Search Committee has selected the best candidate for the job, I will resume my responsibilities as Vice Principal.
I am humbled by the trust that Ms. Tortorelli has placed in me, and grateful to have had the opportunity during this past year to get to know the school community.    Holy Family School is blessed to have dedicated parents, teachers, staff, and supportive parish leadership.
I have come to appreciate the school's well-deserved reputation for academic excellence.  More importantly, I feel honored to contribute to a long tradition of preparing students for a life of faith and service.
I believe that parents are the primary educators of their children, and I am committed to supporting you in your important vocation. Please be assured of my prayers for your families as you enjoy the summer break,  I look forward to welcoming your sons and daughters back to school on August 27th.  I would also like to offer a special welcome to students and their families who are joining us for the first time.
Please feel free to contact me, either by email (aregansmith@holyfamily.org) or by phone (626-799-4354 x 159).
Sincerely,
Anne Regan-Smith
Interim Principal
---
May 9, 2018
Dear Parish and School Community,
I am writing to share some important news. I want to let you know that I have decided this will be my last year as principal of Holy Family School. It was not easy for me to come to this decision, but I feel at this time I am ready for a new challenge in my professional life. I will certainly miss leading this wonderful community, and I also look forward to what may lie ahead for me.
It has been an amazing experience these past five years. My goal has always been to move the school forward and build on the excellent programs and traditions here at Holy Family. Our outstanding students, supportive parents, and excellent teaching and support staff have made so much of what I hoped for a reality.
I also want to thank the parish leadership, the School Board and Parent Guild for their guidance and support.
As I move on I will take with me wonderful memories.
While my time as principal is coming to an end, I hope that my children will continue to benefit from the excellent educational opportunities at Holy Family. And so, God willing, I will not be going far but will continue to be a member of the school community going forward as a parent.
At this time I don't have any specific information to share about my future plans, but I hope to send a communication before year's end with more information.
I thank you for your strong support and wish you God's blessings in the days ahead.
Sincerely,
Frank Montejano, Ed.D.
Principal
---
November 17, 2017
Dear School Community,
I write to you with heartfelt gratitude for the many blessings we have in the name of our Holy Family School Community. As we approach Thanksgiving, I am inclined to pause and reflect on what it means to be part of a faith-filled community marked by faith, hope and love.
In fact, because so much good happens each day, it would be impossible to capture the many moments of finding God in each other. But suffice to say it is often best expressed in the ways we reach out to others; whether on behalf of a member of our community who has fallen ill or needs support, neighbors who need food and clothing, or helping people in our country and world ravaged by earthquake, hurricane, or fire—Holy Family stands in solidarity with our brothers and sisters in the world, and connects faith with life in ways that make a difference.
As you enjoy this week ahead with your family, I offer my thanks and appreciation for the gift that is our school community, and for all you do to make it such a special place.
We truly have much to celebrate!
Thanksgiving Blessings,
Frank Montejano
---
August 18, 2017
Dear School Community,
I pray this finds you well, and that your summer has been filled with adventure and excitement (and if not that, I certainly hope it has been a time to rest and relax!)  As we near the start of another year, I want to provide you with important information for the start of the school year.  These include recent staff changes, curriculum updates, and calendar notes to start the year.
Campus News
I am happy to note that for the first time in a couple of years, we do not have to negotiate summer construction on the campus (yeah!). Thanks primarily to your support, our Outdoor Learning Space and enhanced security features are in place and ready to be enjoyed by our students and staff. However, quite a bit of work has taken place in the Education Center interior; specifically, most classrooms have received new flooring and are also getting a fresh coat of paint. Additionally, our new Promethean ActiveBoards are being installed and will be ready for the new school year. The new ActiveBoards will allow us to augment our technology interactions and functionality in the classroom.
Staff Updates
I wish to let you know that Mrs. Anne Murphy made the decision to retire after the conclusion of the 2016-2017 school term. It is difficult for me to fully express my deep gratitude to Mrs. Murphy for her leadership and guidance these past several years at Holy Family School. Parents, staff, and students admired her for her genuine care for all members of our school community. Also, she has been a rock of support and guidance for me. She will truly be missed by us all!
At the same time, I am very excited to announce that Mrs. Anne Regan-Smith will be joining our staff as vice-principal. Anne comes to us with several years of experience as an administrator in Catholic schools. Mrs. Regan-Smith most recently served as the vice-principal for Assumption of the Blessed Virgin Mary School in Pasadena. She has previously served at All Souls, Incarnation, and St. Charles Borromeo in an administrative capacity; she received her B.A. at the University of San Diego, and has two Masters degrees from the University of Seattle. Please join with me in welcoming Anne to Holy Family School!
Additionally, I wish to introduce new staff members Amanda Mai and Adrian Flores, who will be working in the 5th grade classroom and Spanish program, respectively. I am also happy to announce that Ms. Heaven Sanders will be returning to work at Holy Family! In a previous communication, I took the opportunity to introduce our new 5th grade teacher, Mrs. Moeller. We look forward to welcoming all of them into our school community!
Art At Holy Family School
I am grateful to Mrs. Whitney De Jardin, who over the past several years led our arts appreciation program entitled Meet the Masters. Mrs. DeJardin shared her appreciation for the arts enthusiastically with our students, who benefited greatly from her thoughtful presentations on classical and contemporary artists.
While Mrs. DeJardin has decided to move on, I am pleased at this time to announce that we will be offering a newly integrated art program at Holy Family. We will still be able to continue our appreciation for the arts while incorporating creative art lessons.
Erin Arnold, who will also continue to oversee our technology program, will begin a new position as art teacher, and will share her passion for the visual arts with students in grades Kindergarten through eighth grade. Grades K-5 will now have weekly art classes, and middle school art classes take place on a similar schedule as the previous Meet the Masters classes.
Guided by the National Core Arts Standards and California State Standards for Visual Art, art lessons will emphasize the creative process and allow students opportunities to explore and appreciate their own original expressions.
Ms. Arnold's love of art has continued to grow throughout her life. Art has always been her focus, from majoring in studio art at Loyola Marymount University, working as a graphic designer and mural painter, and pursuing a credential and masters in art education, and teaching art for eight years at Good Shepherd School in Beverly Hills. She is grateful for the opportunity to teach art at Holy Family School.
Calendar Highlights
Important calendar dates for the busy first days of school are as follows:
Aug. 29 – Drop in day (8:00-11:00)
Aug. 30 – First day of school (grades 1-8); kinder orientation (10:45), noon dismissal
Aug. 31 – Middle School Articulation
Sept. 1 – 8th grade mass/retreat (9:30)
Sept. 4 – 8th graders to CIMI
Sept. 5 – 1st day Kinder (noon dismissal for kinder)
Sept. 6 – Parent Guild mtg @ 7:00 pm
Sept. 10 – "Back to School" Picnic at Garfield Park
Sept. 12 – Grades 1-5 Articulation night
Sept. 13 – Legacy of Learning Campaign kickoff
I look forward to a wonderful start to the year, and to seeing you all very soon!
In Christ,
Frank Montejano
Principal
---
June 9, 2017
Dear School Community,
As we enter into the final days of another school year, I want to reach out to you in appreciation for your support and help in making Holy Family School (HFS) such a special school community. Without the commitment of our parents, guardians, grandparents and friends, HFS would not enjoy the many special programs and events available to us throughout the school year.
At this time, I wish to reflect on some of our successes, as well as provide you with critical updates and plans for the future.
This past year we benefitted from our new Outdoor Leaning Center (OLC) and improved security enhancements. With the OLC, we created a state of the art area for recreation, exploration, and study. Also, our security enhancements and gates helped make our school campus safer by allowing us to better monitor access to campus. These improvements to our physical space met critical needs for the school, and set us up to move confidently into the future.
This year our iPad program continued to grow and thrive, thanks in part to an archdiocesan grant that provided us with 200 new iPads, as well as professional development training for our teachers. Next year will be year two of the grant, and we will again be utilizing the 200 iPads issued to us.
Finally, I wish to thank the Parent Guild for their tremendous support this year. Due to our fundraising success, the Parent Guild was able to purchase new speakers (for the OLC stage), pop up tents (with HFS logos), and provide seed money for our outdoor shade initiative.
CALENDAR
The calendar for the 2017-2018 school year has been set. Below are some highlights as you make plans for the summer and the coming year:
Summer School                                 June 26-July 20, 2017
Drop in Day                                        August 28
1st day of school (1-8)                        August 29
1st day of school (kindergarten)         September 5
Last day of school                              June 15, 2018
In fashioning the calendar for 2017-2018, we tried to take into account feedback from parents, via both the survey and general communication. We will no longer have early dismissals on Wednesdays. We have added some noon dismissal days on Friday, which will allow the staff adequate professional meeting and training time. Additionally, we are no longer locked into the trainings prescribed to us by the archdiocese, which made for some unusual quirks on this past year's calendar.
STAFF ANNOUNCEMENT
It is with mixed emotions that I share the news that our 5th grade teacher, Mrs. Lutero, will be leaving Holy Family after 10 wonderful years of service. She has always had a deep concern for her students, and was continually employing new and exciting methods and strategies to bring out the best in them. Her creative use of technology in the classroom was a hallmark of her teaching. Mrs. Lutero is loved and respected by students, parents and staff alike. We will miss her, but we wish her well in her new endeavors beyond the field of Education.
At the same time I am happy to announce that Mrs. Aubrey Moeller will be joining our staff for the 2017-2018 school year. Mrs. Moeller is an experienced Educator, having taught the past 10 years at St. Elizabeth School, Altadena. During that time she has taught different grade levels, served as the school's Technology Team Leader, and has coordinated the Star Testing Program. She recently completed a technology certification program at LMU. She notes that her "passion lies in teaching young minds, collaborating with colleagues, and assisting other teachers to be their best." We are very excited to welcome Mrs. Moeller to HFS beginning this fall.
ART AT HOLY FAMILY
I also want you know that Mrs. DeJardin will no longer be coordinating our Meet the Masters Program (MTM) in the coming year. Whitney has done a terrific job with the program during her time here, and will certainly be missed by all of us.
Our plan for the coming year is to develop a creative arts program where students can experience different forms of art expression. We will still continue to foster an appreciation for the arts as we did with MTM, but we hope to grow the program and provide additional art instruction time for our students. I plan to have more detailed information soon, so stay tuned.
HOLY FAMILY AUCTION
The Holy Family auction this year was a tremendous success! This year's Paddle Raise garnered $40,500 that will be used to renovate classrooms inside our Education Center. It will include new paint, flooring and technology upgrades. We are excited to get started on these upgrades so that come August 29 (the first day of school), our school interior will have a fresh new look. Sincere thanks to all who contributed to the success of the auction!
Sincerely,
Frank Montejano, Ed.D.
Principal
---
June 8, 2017
Dear School Community,
Thanks to a very successful paddle raise at this year's Carnevale Auction, we are happy to announce that we will be making significant improvements to our Education Center Classrooms this summer. The generous $40,000 that auction participants donated on behalf of this effort will enable us to update all the classrooms with fresh paint, brand-new flooring and several new Smart boards.
If you missed the opportunity to make a donation, it is not too late to be a part of this transformation that will carry our Holy Family Education Center into the next decade! Increased funds will help us add additional Smart boards and added features that will truly welcome students back to a transformed space in fall.
The new, innovative classroom model enhances learning spaces with a serene color palette, antibacterial vinyl wood flooring, interactive technology and expanded faith walls as pictured below. Renovating and freshening up our classrooms will keep us up-to-date and competitive with other Learning Centers and schools in the community.
We invite you to use the link below to make a tax-deductible donation under Campus Renovation Project (Classroom): http://school.holyfamily.org/support-hfs/.  If you would like to add the donation to your SMART account or break your donation up into a SMART payment plan, please contact Shannon Porter at sporter@holyfamily.org or 626.403.6130.
We appreciate your support and look forward to welcoming children back in the fall to a beautiful space to learn and grow.
Many thanks,
Frank Montejano, Ed.D.
Principal