Many Holy Family School students get involved in scouting in the 1st grade and some continue through high school. While Cub Scouts and Boy Scouts are parish-based welcoming boys from other schools in the area, Brownies and Girl Scouts are school-based with each grade organizing their own troop. Scouting offers boys and girls the opportunity to become self-reliant and dependable individuals who care about themselves and the world around them.
SCOUT NEWS & UPDATES
Scout Pack 333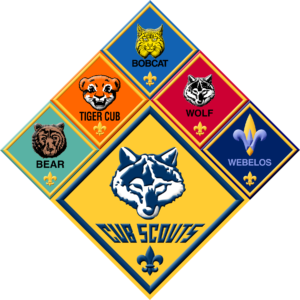 Scout Pack 333 is gearing up for another fun-filled year of adventure.
Scout Pack 333, sponsored by Holy Family Church, is a group of over 70 boys in grades 1 through 5.  Pack activities include bi-weekly Den activities, monthly Pack meetings, hiking in local mountains, an annual overnight camp-out, Blue and Gold dinner and the always popular Pinewood Derby Car Race.
If you have a son in grades 1 through 5 who would like to be a part of Pack 333, please contact Cub Master Lawrence Chiles at lawrence1954@sbcglobal.net  There is a registration fee.
Boy Scout Troop 333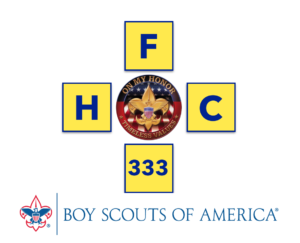 A Scout is trustworthy, loyal, helpful, friendly, courteous, kind, obedient, cheerful, thrifty, brave, clean, and reverent.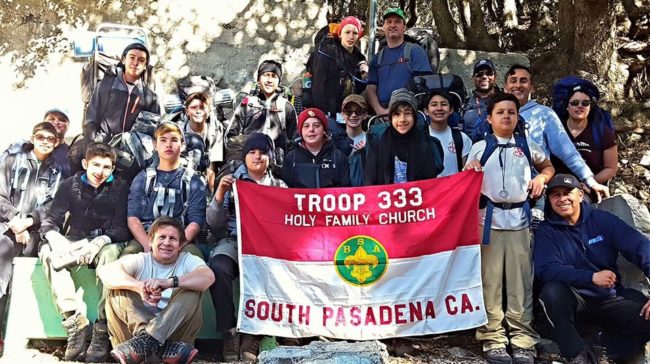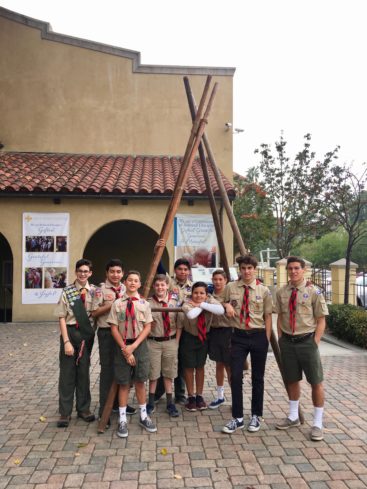 The Boy Scouts of America prepares young men to make ethical and moral choices over their lifetimes by instilling in them the values of the Scout Oath and Law.
Boy Scouts focuses on important life skills such as personal responsibility and accountability, mindfulness of others, the ability to be self sufficient, as well as setting and attaining goals.
Boy Scout Troop 333, sponsored by Holy Family Church, welcomes Catholic and non-Catholic boys between the ages of 11 and 17 from Holy Family School, as well as other parochial, private and public schools.  Meeting are held Mondays from 7:30 p.m. to 9:00 p.m.
Troop 333 was founded 90 years ago and has been registered for over 60 consecutive years.  Boy Scouts is a boy lead organization, with the older Scouts setting the example and providing leadership for the younger Scouts.  The adult leaders support and encourage the Scout Leadership.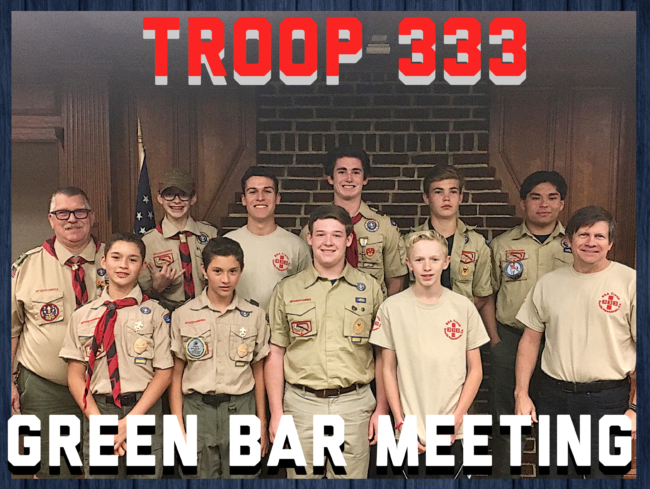 For additional information or questions, please contact the Scoutmaster, Mr. Bob McClain at Scoutmaster@troop333.us or the Committee Chair, Christina Ruano @ ruano_family@yahoo.com
Girl Scout, Jr, Girl Scout, Brownies and Daisy's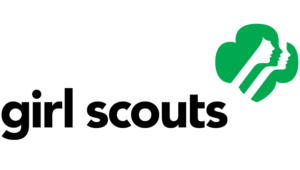 Raise your hand. Accept the challenge. Find your fearless. 
As a Girl Scout, you'll always be trying new things, and learning there's hundreds of small, powerful ways you can take the lead every single day. You could build a robot, create your own work of art, or climb a wall in the great outdoors. Every time you try something new, you'll discover you can do more than you ever thought possible. Plus, you'll have a ton of fun every step of the way. With Girl Scouts, there's a whole world of new opportunities and you-can-do-anything confidence waiting just for you!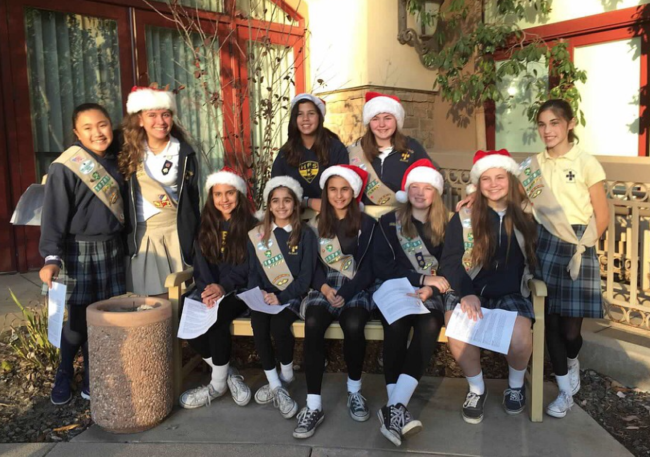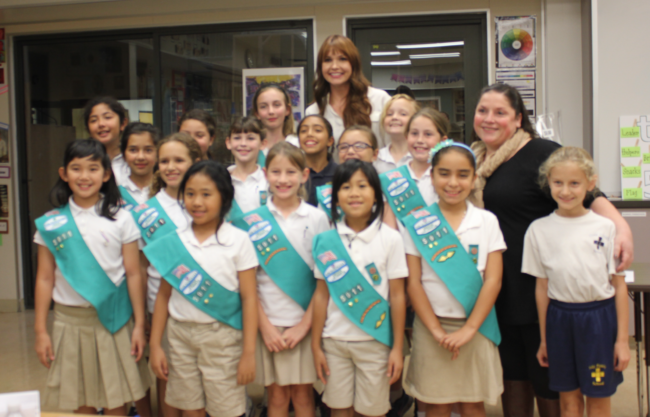 Girl Scout Surf Camp this Summer
August 18-20, 2017
open to the Whole Family: Sign Up Now!

Holy Family Offers the Girl Scouting Program from grades 1 – 8; Daisy's, Brownies, Jr. Girl Scouts and Girl Scouts