MOCK TRIAL
Holy Family Middle School students compete in the annual Mock Trial Competition sponsored by the Constitutional Rights Foundation. Students serve as lawyers, witnesses, bailiffs, clerks and courthouse artists. The students prepare their case and ready their witnesses for trial. This year, Middle School students who sign up for Mock Trial elective will be part of the Mock Trial team and will practice on Mondays after school and Fridays during the elective period.
Our 2015 team took FIRST PLACE in the 38th Annual LA County Mock Trial.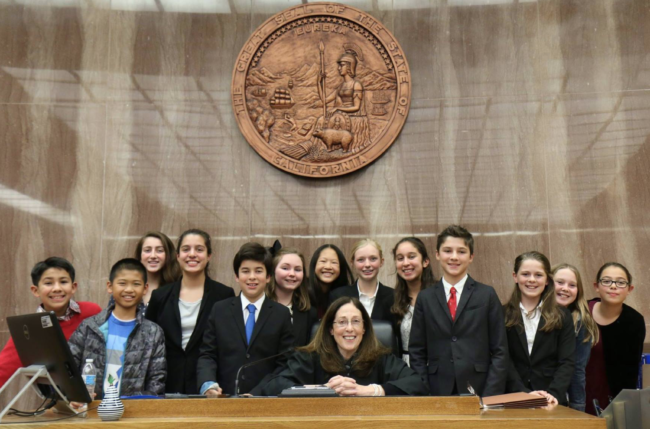 For additional information, please contact Diane Evans at DianeEvans1@mac.com or Tracy Merritt at TMerritt@holyfamily.org.