Please join our Tradition and take this journey of Remembrance and Reflection with our Class of 2018, 8th Graders at 2pm on any of the following Friday's:
• Friday, February 16
• Friday, February 23
• Friday, March 9
• Friday, March 23
---
STATIONS OF THE CROSS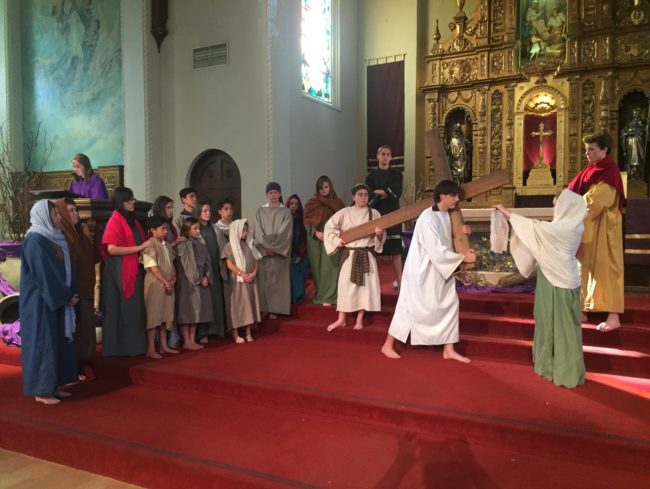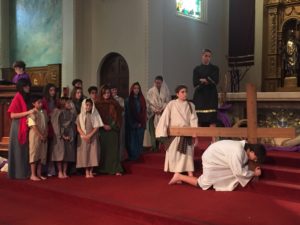 The "Stations of the Cross" have been a part of the Holy Family Lenten Season since they were introduced to the Holy Family Community in the late 60's/early 70's by Sister Ancilla Marie. Sister Ancilla had a Masters Degree in Theater Arts from Notre Dame University and was the Costume Director for the Summer Theater at St.Louis Dramatic School. In the Mid-70's, Mrs. Gail Fabbro began to integrate more emotion and realism with the use the music of Pachelbel: Canon in D as the transition of Station to Station. The Stations were performed each Friday of Lent including Good Friday and followed with Benediction.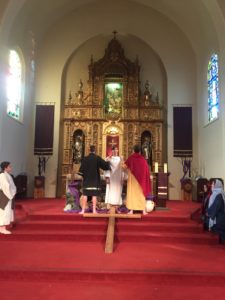 While the "Stations" are no longer re-enacted on Good Friday or followed by Benediction, thanks to the direction of HFS Alum Mr. Chris Bengford, since 1994, the Stations have evolved into their own new "Living Stations of the Cross" as narrated from the perspective of the tree's used in the crucifixion. The students of Holy Family watch with wide eyes and utmost respect as the 8th grade class bring to life the 15 Stations of the Cross with such emotion, love and reverence to the Passion of our Lord.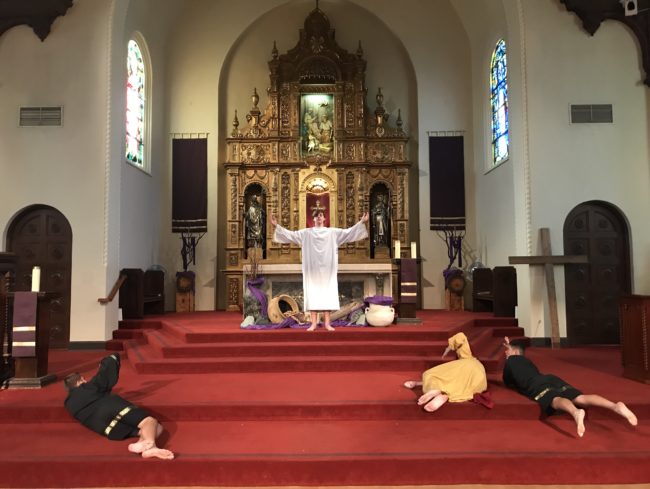 ---
Below – Class of 2017 Stations of the Cross
This slideshow requires JavaScript.