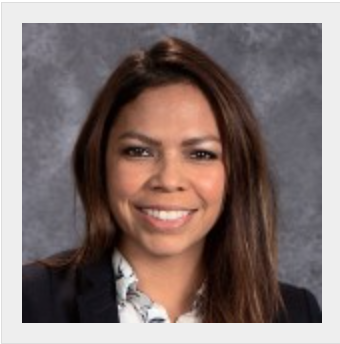 School Counselor
rgomez@holyfamily.org
626-403-6195

Roberta Gomez, M.A., LMFT joined the staff in 2015, and she leads Holy Family's counseling program. Prior to coming to Holy Family, Ms. Gomez worked in various counseling settings, including schools. Her background helps her to understand the kinds of emotional barriers that can impede learning. She is here to assist individual students, as well as groups, by working with students and families to realize practices that will improve a student's educational experience at Holy Family.
The Holy Family school counselor is an important part of the educational leadership team at Holy Family School, and provides valuable assistance to students. The school counselor helps parents, teachers, and school faculty/administration to identify potential behavioral, social & academic difficulties. In addition, the counselor will work with students to identify their strengths, interests, and needs, providing students with the support and encouragement that they need to develop academically and socially. The counselor will frequently provide counseling in both individual and group settings.
Students are referred for counseling in three ways: school faculty/administration, parents or by the students themselves. Student are never solicited for counseling, parental/legal guardian consent is only to assure that your child use the counseling services if you, your child or the school deems it necessary.