Assignments:
Assignments are posted on the student's  "
My Homework
" Ipad app.
Descubre 
eText
and
ePractice
books are available on
Schoology.com
Songs & Books:
What We "CAN-DO":
LISTENING:
I can…
understand greetings, when people introduce themselves, days of the week, the hour, the weather, questions or statements about family and friends;
INTERPERSONAL COMMUNICATION:
I can…say hello and goodbye to someone my age or younger and to an adult, introduce my self and provide basic personal information, introduce someone else, express a positive and negative reaction, say my name and ask someone's name, say or write something about my family and friends, give times, dates, and weather information, ask and talk about family and friends characteristics;
PRESENTATIONAL SPEAKING:m
I can…say the date and the day of the week, state my name, age and where I live, give my phone number, home address and email, say what I look like, what I am like, what someone else looks like and is like, describe my family and friends,describe physical appearance and personality of a friend or family member;
READING:
I can…identify family member words on a family tree, identify cognates from a short story;
WRITING:
I can…write the date and day of the week, introduce myself, describe my family and friends, write about a topic from a lesson using pictures, describe the physical and personality of a friend or family member, write about a holiday;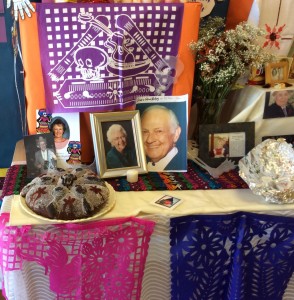 These are only a few offerings shared.  Enjoy!
This slideshow requires JavaScript.