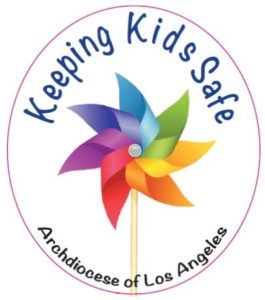 Safeguard the Children (SGTC)
"Safeguard the Children" was established to create a safe environment for children, youth and vulnerable adults in the parish community. The LA Archdioceses Office of Safeguard the Children provides ongoing support, education, training and resources to help prevent child sexual abuse and to address children's safety in our parishes, schools, homes and communities. The Los Angeles Archdiocese has produced an informative brochure explaining the program entitled "Working Together" that provides resources on how to prevent abuse and provides information on reporting child abuse.
Holy Family School Compliance Requirements and Information
In compliance with the Los Angeles Archdiocese, as well as the Holy Family School Admission Requirements, Holy Family School requires compliance with the Safeguard the Children Program to help ensure the safety of our children for the good of the entire school community.  
All parents and any school volunteer (step-parent, legal guardian, grandparent, family member 18+, caregiver, etc) must be in full compliance by submitting the following to HFS and HF Church by August 17, 2017:
1)  Live-Scan Fingerprints/Background Check
2)  Current VIRTUS® Training Certificate / VIRTUS® Re-Certification Training Certificate
3)  Signed "Archdiocesan Guidelines for Interacting with Minors" form
Please Do Not Volunteer Unless You Have Completed the Aforementioned Requirements.
Note: Every HFS volunteer (parent, step-parent, grandparent, legal guardian, family member 18+, caregiver etc.) must have submitted the above mentioned requirements to both Holy Family School AND Holy Family Church prior to signing up to  volunteer for supervising children in any capacity such as driving students to a field trip, serving hot lunch, attending overnight trips, coaching, scouting, supervising students in the drama program or any parish program where an individual will be volunteering with or around children.
Safeguard the Children Sessions:
Virtus®: "Protecting God's Children" (Expires after four years) Must register for this session on-line at VIRTUS REGISTRATION. (Click on Los Angeles Archdiocese, San Gabriel Region)

The information provided is enlightening and compelling and educates and empowers us as a community to protect our children

Upcoming dates at Holy Family Church

Saturday, June 23, 9:30am – 12:30pm

Tuesday, July 31, 9am – noon

Tuesday, July 31, 6 – 9pm

Saturday, August 11, 9:30am – 12:30pm

Friday, August 31, 9am – noon
Virtus® Re-certification: "Keeping the Promise Alive" To register for this class, please call 626.403.6106. Note: This class is 

to be taken only after completing "Protecting God's Children"

and before its expiration date. I

f your Virtus 

Certificate

 has expired, you need to re-take 

"

Protecting God

'

s Children

". 

Please check 

virtus.org

 for additional dates, times, and where sessions are being held

The information provided is enlightening and compelling and educates and empowers us as a community to protect our children

Live Scan Fingerprinting Sessions

L.A. Archdiocese's free fingerprinting dates and locations can be found on the LA Archdiocese Fingerprinting web page.

Upcoming dates at Holy Family Church

Saturday, June 23, 9:30am – 12:30pm

Tuesday, July 31, 9am – noon

Saturday, August 11, 9:30am – 12:30pm
When you are fingerprinted, you will receive a copy of the "Request for Live Scan Service" Applicant Submission form which you hold onto and give a copy to the HFS school office and HFChurch pastoral center.
Fingerprinting with the parish/school is only required once.
Unfortunately, fingerprinting through another organization does not meet this requirement.  We realize that teachers, law enforcement and many others submit fingerprints to their employers, but this does not fulfill the Archdiocesan requirement because this information is confidential and cannot be shared between organizations.
There is NO fee.
If you have any questions or concerns please contact me directly at e-mail patricia@holyfamily.org or 626-403-6106 to reserve your place in the class.Thank you!
Additional Important Certification Info for Archdiocese Los Angeles Safeguard the Children Virtus Training.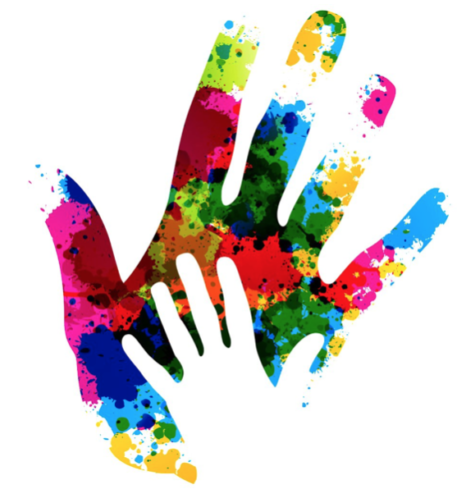 Reporting Child Abuse
It is important that everyone report suspected child abuse. The truth is that our first inclination is to not get involved, but if you fail to act, that is all it takes for abuse or neglect to continue.  If you ever come across suspected abuse, we urge you to call the Los Angeles County Child Protection Hotline at (800) 540-4000.  The hotline is operated twenty-four hours, around the clock, seven days a week.  You don't need to know that child abuse or neglect is taking place, you are welcome to report your suspicions and consult with a social worker if you are not clear whether what you are witnessing or have learned of is abuse.  Depending on your profession, you might even be legally obligated to report suspected child abuse and neglect, a so-called "mandated reporter."  But if you are not a mandated reporter, you can even make your report anonymously.
Priests, deacons, school faculty and administrators and other staff members in our parishes and schools have been designated as mandated reporters under California law. When one of these persons receives information leading to a "reasonable suspicion" that a child is being abused or neglected, he or she must make a report to the appropriate child protection or law enforcement agency. For more information on Responding to an Allegation of Suspected Child Abuse: www.la-archdiocese.org/org/protecting/vam.
Los Angeles County:
LA County Child Abuse Hotline: 800.540.4000
Investigative Control Unit for All Child Abuse Reports: 213.486.0530 Los Angeles County Sheriff's Department:
Special Victims Bureau (24 hours) 562.946.8531
To speak to a detective 562.946.7960
District Attorney's Office:
Sexual Crimes Division 213.974.9790
Family Violence Division 213.974.3785
For callers residing outside the State of California who wish to contact Child Protective Services in Los Angeles: 213.639.4500
Victim Assistance
If you are being abused, have been abused, or know someone who is being abused, you can call Victims Assistance Ministry at: 800.355.2545 for assistance. You may also seek help directly by contacting one of the Child Protective Services or one of the Law Enforcement Agencies listed below. In an emergency call 911.
Safeguard the Children Committee
Holy Family has an active STC Committee chaired by a parishioner. More information can be found on the Holy Family Church – Safeguard the Children Website.
Forms
Contact Information
Any questions?  Please contact:
Donella Sotelo
Safeguard the Children Committee Chair
donellasotelo@gmail.com