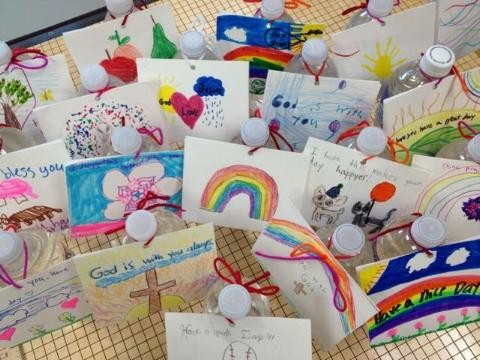 About the HFS Spirituality Program: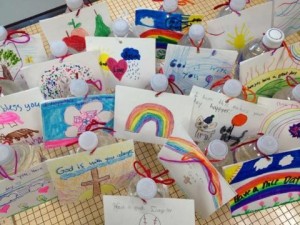 The Holy Family School's Spirituality program provides students with an opportunity to reflect upon and enrich their own spiritual growth, and to be active in their faith through partnership with a Christian service organization. Each month, students in grades K-5 receive a Spirituality lesson that is based on 2 "Virtues of the Month," and includes a hands-on activity designed to provide support to that month's Christian service organization. Additionally, a representative from each partner organization will speak about their organization's goals, services and clients to the students during Assembly. The following month, students will hear about the impact of their contribution. We hope to empower the students by educating them about local and global issues and providing opportunities for them to practice their faith, engage with their community, and see how their actions can make a difference.
In addition to the monthly lessons, each class has an annual Mass and retreat with their parents. The retreat provides more time for reflection, and gives parents and students an opportunity to discuss their faith formation as a family and share with peers.
Lessons are led by trained parent volunteers, and include age-appropriate activities such as small and large discussion groups, stories, prayers, games, and crafts. The Christian service activity will match the needs of the organization, and might include a book drive, prayer cards for Pastoral Care, placemats for the Ronald McDonald house, friendship bracelets for Haiti, and notecards for the Homeless.

Virtues for 2017-2018 School Year:
September – Friendship and Respect
October – Prayerfulness and Faith
November – Perseverance and Courage
December – Peace and Patience
January – Originality and Creativity
February – Opportunity and Charity
March – Self-Discipline and Responsibility
April – Devotion and Obedience
May – Gentleness and Comfort

See the Program in Action!
This slideshow requires JavaScript.